Zendaya for Smartwater 2023 Campaign
The elemental purity of water inspires the Zendaya for Smartwater campaign, and the designers have crafted custom creations that perfectly embody the fluidity and grace of the natural substance. Di Petsa's offering features a draped white dress with ruching and a cut-out at the abdomen, a metaphor for water's gentle flow.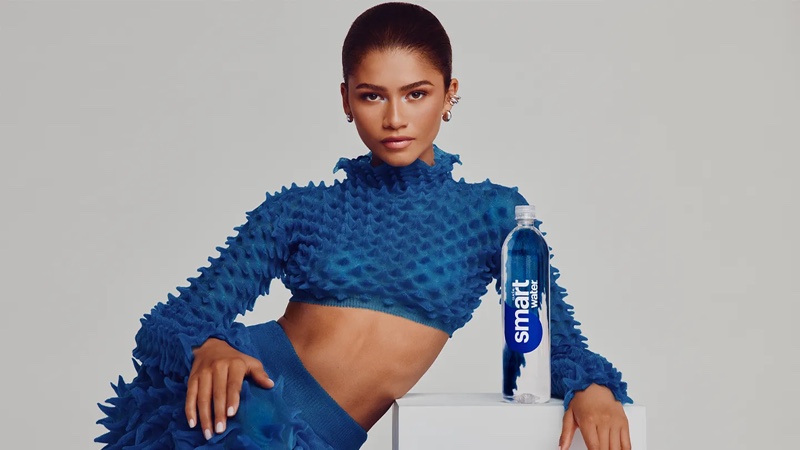 Meanwhile, Nensi Dojaka brings a contrasting shade of blue to life through a mini dress with a pleated miniskirt and plunging neckline, showcasing the vigor and depth of water. Zendaya's connection to fashion is far-reaching. In addition to being the face of Smartwater, she has also posed for Bulgari's Serpenti jewelry and the Louis Vuitton Capucines campaign.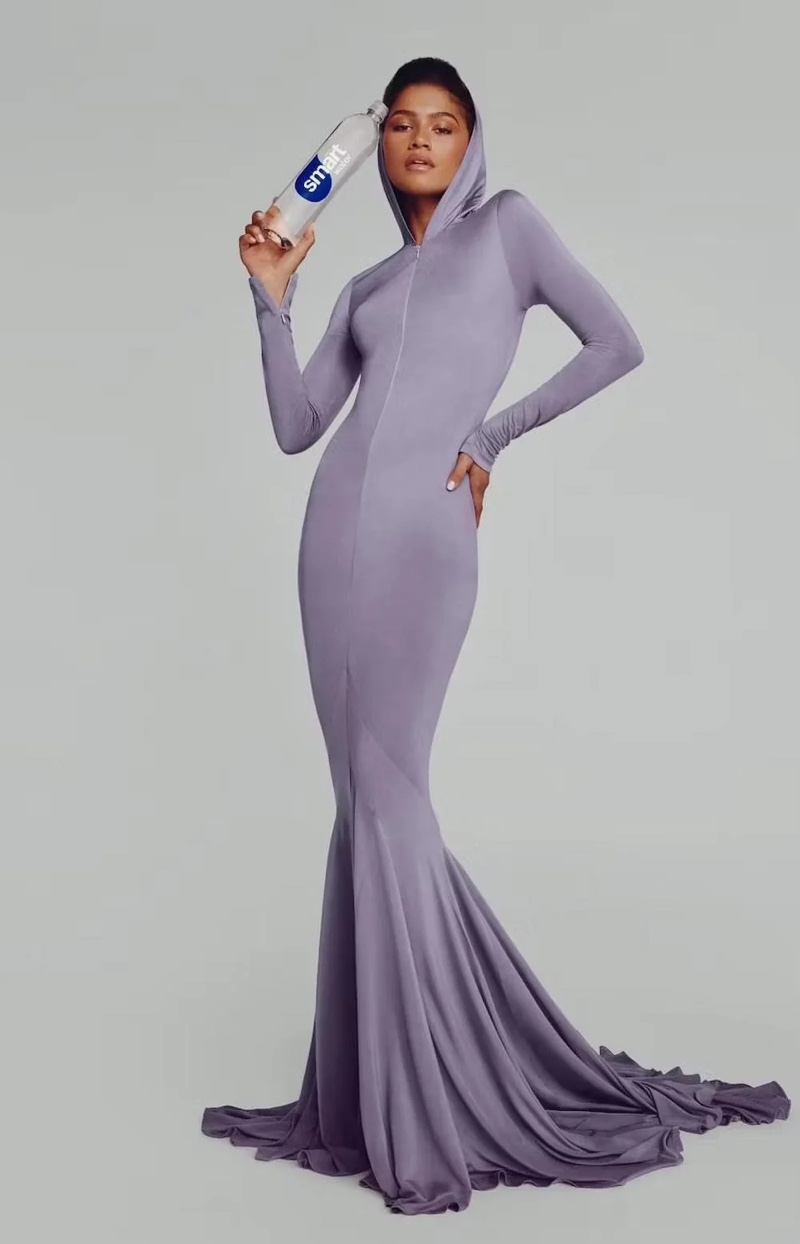 This year's Smartwater campaign, with its fusion of art and nature, adds a fresh chapter to Zendaya's evolving story. It's a celebration of creativity, where water becomes the spring of inspiration, and fashion flows in perfect harmony.