Why Don't You Try Floral Wedges? –

Yes

why

? A

lot of people

who want to look

as relaxed as possible

,

so the

wedges

is the choice

of the most

suitable

footwear

.

So it is not surprising that a lot of women that complement her outfit with floral wedges. In addition to very comfortable to use, wedges flowers still look elegant but also relaxed. But because it's accessories with floral patterns usually look too crowded and full then there are some tips that you should learn so that your appearance does not look too glamorous.
The first tip! You need to remember when mixing, matching the floral wedges never to mix and match flowers patterned outfit because will make your appearance will seem ludicrous. If you want to wear wedges flowers then choose clothing with one color so it does not seem too crowded. This will help to make people's attention focused on the unique wedges or your clothes are gorgeous.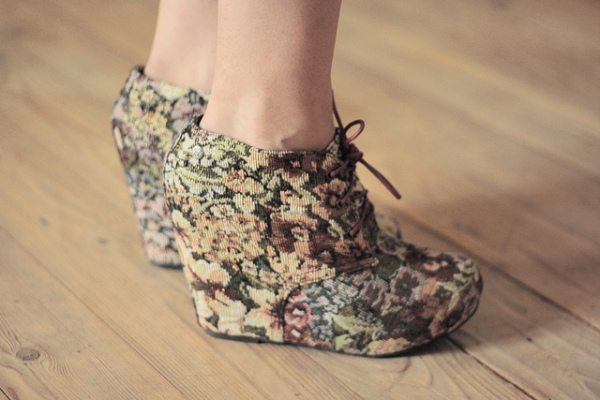 Second tips, is to see how many different colors in flowers wedges; one, two, or more? And when you choose the clothes you want to wear, try to choose the color of clothing that also exist in wedges flowers. Different shades but still should not be too much difference.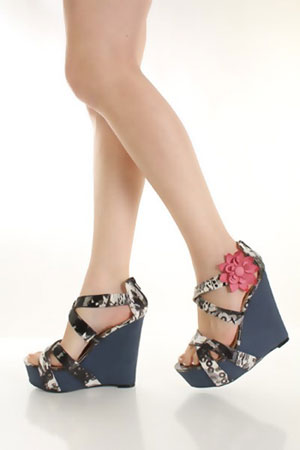 Third tips is to select superior and subordinate that has the same color as the two primary colors that can be found in the flowers wedges. For example, flowers wedges yours have two main colors, beige and light blue, then you can choose cream-colored tops and light blue subordinates.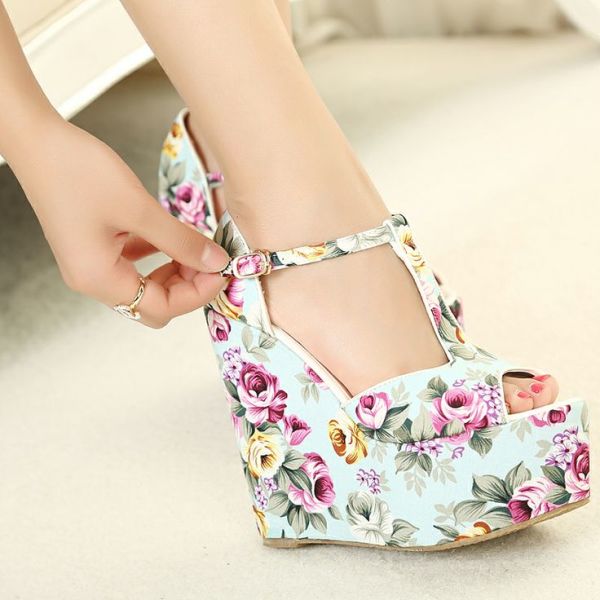 Last tips, is to select accessories with minor colors in flowers wedges yours. Such minor color wedges are purple and white flowers, then you can wear accessories with the main color of purple, white, or a combination of both.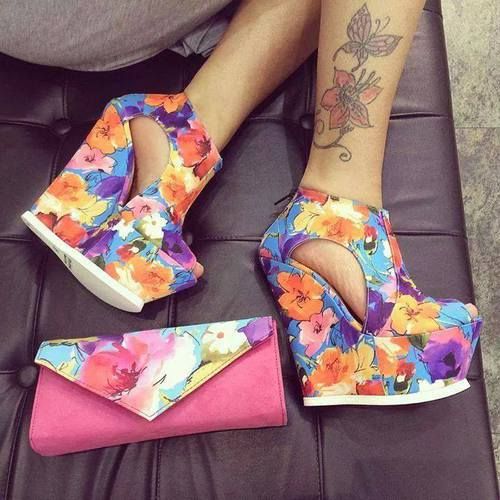 However, when choosing accessories, make sure if you choose the accessories that really simple in order to avoid excessive overall appearance.