Unusual Fashion Gift Ideas for Your Best Friend – You know your best friend will "hate" you for the rest of her life if you don't get her a perfect gift for her special day – or just for the sake of it.
And as you know her, she's not a fan of fancy tech or pristine getaways. Rather, she's an alternative fashion diehard.
So, what will work for her?
There are a lot of alternative or unusual fashion gift ideas that you can try on your best friend. Of course, not everything will work. You have to know what she's lacking in her wardrobe, which of these items she'd sell her house for, and finally, make sure you surprise her with it.
So, read on and make a choice.
Silver Thor Hammer Ring
Jewelry is a must-have for any fashion lover. And for your alternative fashion diehard best friend, a selection of Gothic, Celtic, or Nordic rings might just do the trick. If she specifically happens to fancy Norse designs, then a Silver Thor Hammer Ring might be what you're looking for.
This piece is a weighty and chunky ring designed with runic carvings around the edge. While some fashionistas claim that this is more of a boy's gift, the silver Thor hammer ring still does a perfect job of adding interest and uniqueness to an unusual fashion look.
Angel City Cardigan
A cardigan might be all she needs to smile back at you again for days or months. This may be the case more so if she's not a fan of jumpers and hoodies.
The angel city cardigan is a destroyed knitted sweater that will suit someone who prefers gothic over other alternative fashion styles. This cardigan features a destroyed look and a flattering, fitting shape.
The angel city cardigan can be combined nicely with a Lolita inspired look. So, instead of only making your best friend warm, you can check out which Lolita fashion dress will fit her. Then, you can pair that with this cardigan for a full outfit gift.
Ruah Vered Necklace
If rings don't tickle her fancy, then a necklace definitely will. Even better, a necklace gift will be easier on your budget compared to other alternatives.
The ruah vered necklace, for instance, adds a great final touch to any alternative fashion look. It features the classic gothic star shape with a thorny black rose entwined to the star. The colors also come in the classic black and silver gothic.
If you want to go a bit extra, you can pair this necklace with a set of matching earrings for a full jewelry set.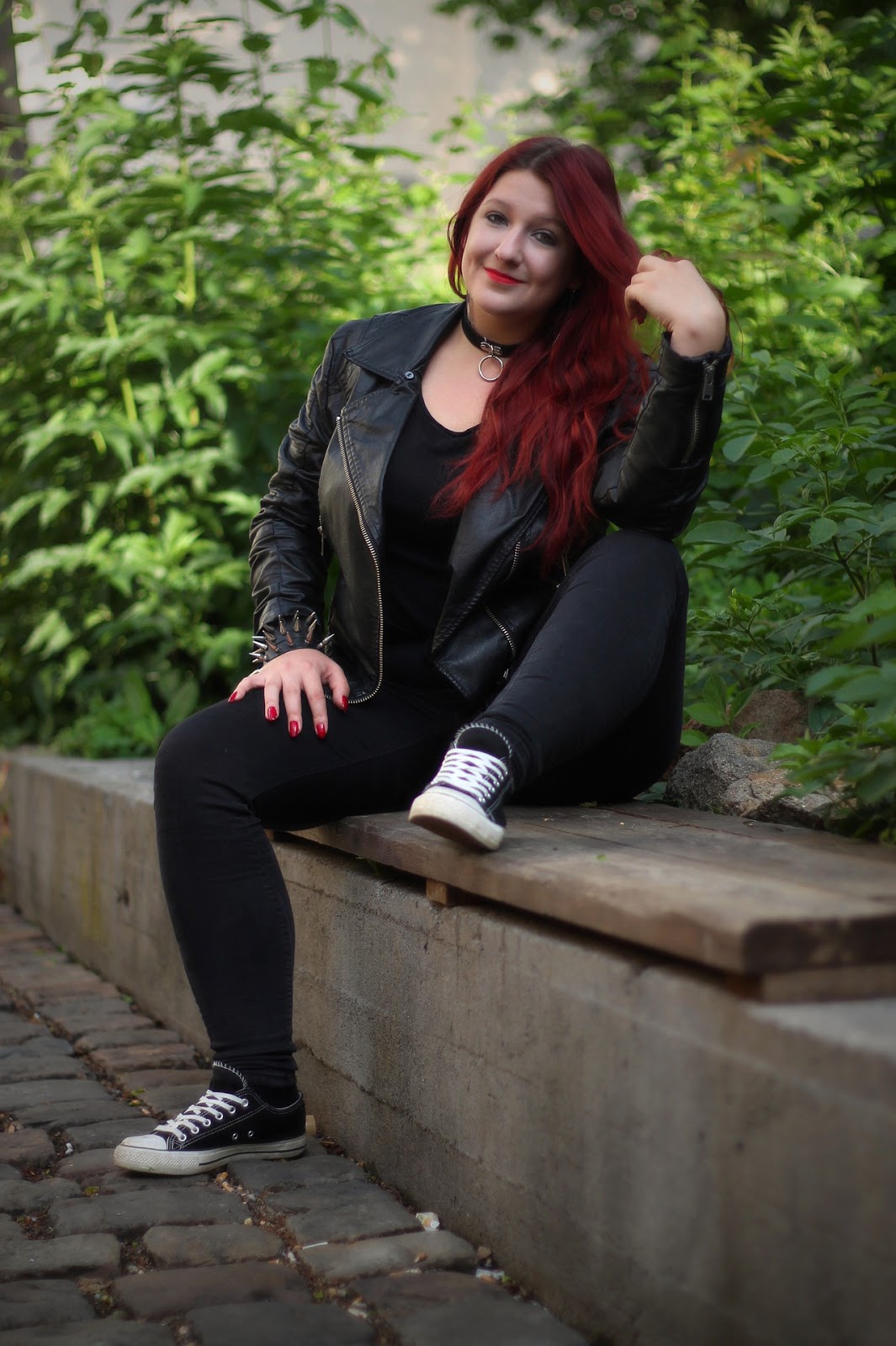 Iron Maiden Sneakers
Who said sneakers are for boys only? If she's a tomboy, you know how badly she wants her wardrobe overflowing with pairs of these. And that's why a pair of iron maiden sneakers will be a great gift.
These Converse sneakers come in loads of designs inspired by TV series and metal bands. Thus, there's a lot for you to choose from – whether it's gothic or something simpler.
The designs on these sneakers are made out of graffiti, which adds a grungy feel to the shoes. This makes them perfect for events and gigs that you two will be attending.
So that you appear fully considerate, you can grab her a pair of custom socks from Elite Sport Socks sale & deals. That will fully wrap up your footwear gift.
Wanna Hang Pajamas
You can't even start counting the number of sleepovers you two have had since you became best friends. And that is where one of the best gifts you can get her comes from. Instead of thinking about what she'll wear when you two go out, why don't you get her pajamas for those sleepovers?
Wanna hang pajamas are a great unusual fashion gift for a great night's sleep. It comes with a black sleeveless top and checkered shorts that are gothic-inspired. And thanks to that simple design, they're easy to fall asleep in. But before she does, the "hanging bat" artwork will melt her heart.