With summer approaching us, having summer essentials becomes so imperative. While we all love to go with the trends, there are some pieces of clothing that you have to have in your wardrobe. You can pair them with most of your outfits, taking away all your headache when you get stuck with what to wear. Here are summer essentials every woman needs this sunny season!
White T-shirt Is a Must
If there were voting for the best summer essential, white t-shirts and tops would have won. When you just can't decide what outfit to go with, take a white T-shirt and pair it with black or blue jeans. And you're good to go! You can literally pair a white piece of clothing with most of your clothes, and the plus point is the white color makes you look smart and attractive.
Tank Tops Are Savior
Tank tops are another summer essential that is sleeveless, traps sweat, and lets your body breathe. These are the best shirt options on the market today. With tank tops, you feel comfortable; no fussy sleeves, no scratching your arms all day long.
Denim Shorts
If you want to show off your long legs in summer, denim shorts must be your calling. Available in different colors and designs, you can pair denim shorts with a t-shirt or top for a cute and casual look. These are a perfect choice when you're up for a long day at work or college.
Mom Jeans
Mom jeans are a true wardrobe staple as they can go with just about anything in your closet. Plus, you can play with different shades to come up with different comfy and cute outfits. You must have a blue shade of mom jeans.
Maxi Dress
No one wants to spend their summer sweaty and uncomfortable. When the heat becomes too hot to handle, linen dress will save the day. Because of its temperature regulating properties, linen is detached from your skin providing lightweight and cool feeling while also looking chic and elegant. Effortless linen dresses do not require precise care which makes them easy to pack and easy to look good in. And that is exactly what we need in summer, right?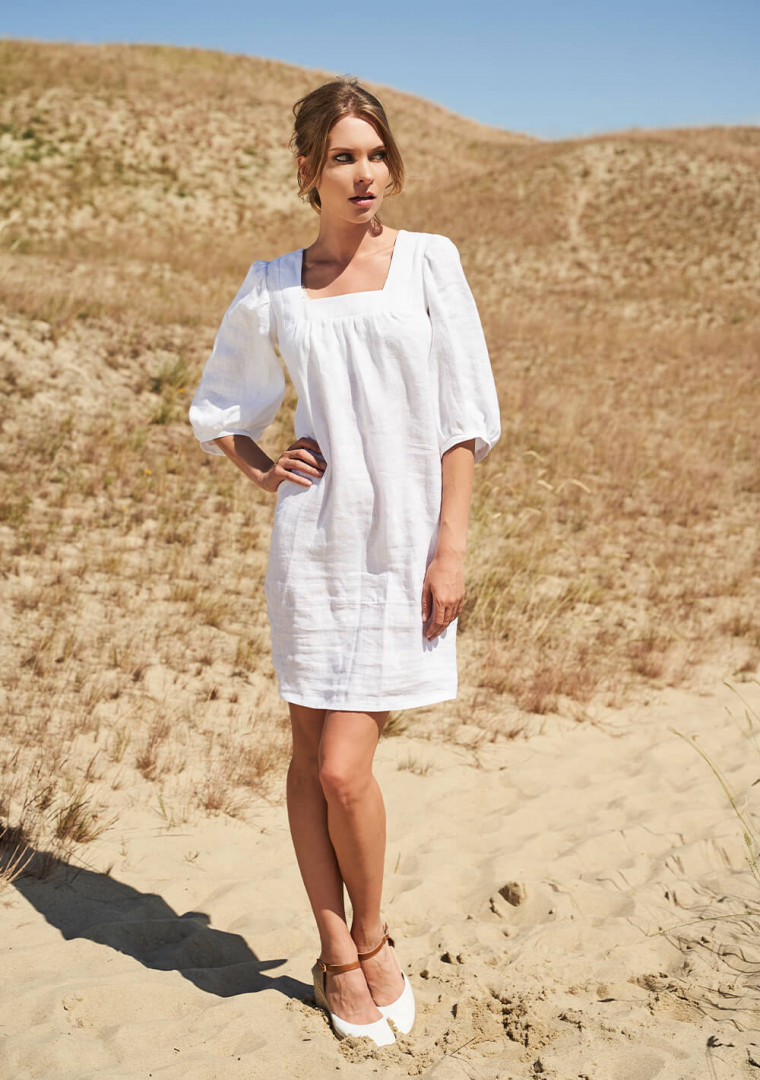 Nothing could be more comfortable, warm, and cozy than a maxi dress in summer. It is a one-piece of clothing with a lot of space to let your body breathe all day in the striking sun. Moreover, it covers your entire body and protects it from getting tanned.
Sunglasses
You must have different sunglasses not just to flaunt your style but also to protect your eyes from the sun's harmful rays. Make sure to go with good brands when it comes to sunglasses. You can Browse through Ray Ban Eyeglasses on those days when you can't handle the sun and the heat. Moreover, wearing eyeglasses helps prevent UV damage to your eyes.
Shirt Dresses
Whether you want to go to work, a casual outing with friends, or an evening meet-up with your love interest, shirt dresses make the most comfortable yet chic outfit option. You can pair a shirt dress with literally any footwear, be it sneakers, heels, slides, or ballets.
Slide Sandals Are So Comfy
Choosing the right footwear in summer which are comfortable yet classy is essential! Do not go for high heels if you can't handle them; instead, you can buy slide sandals, as these make the perfect footwear option. You can also consider belly shoes for your everyday look.