Many brands are shifting their manufacturing processes to meet the demands of their customers to be more sustainable.
In an increasingly competitive global marketplace, it's almost inconceivable for a fashion brand not to offer any type of sustainability credentials.
Consumers are more aware than ever of the environmental impact of what they buy. And they expect total transparency when it comes to the "total cost" on the environment for what they are wearing or buying.
As buyers, we've become more conscious and aware of the environmental impact that fashion has on our environment and many are demanding change; not only from the brands themselves; but the manufacturers, too.
Even though there is this sense of urgency with regards to creating more sustainability within the fashion marketplace – many brands and manufacturers alike haven't yet conceived a business model that fully embraces sustainability.
Fashion brands and manufacturers both need a more sustainable process for getting business done to help lower the environmental impact of creating their product lines.
There is the possibility this change has NOT occurred for many brands because they don't know or understand the importance of who to work with or partner with when trying to create and develop a more sustainable and eco-friendly fashion line.
However, there is one such manufacturer that has fully embraced the fundamental reasons for designing and manufacturing sustainable fashion accessories. The company, we speak of is called, Autron Industry, they've been a leader and influential trendsetter in the creation of fashion accessories since 2007.
"OUR WORK WILL NEVER BE DONE BECAUSE WE BELIEVE THAT IF WE AREN'T FINDING WAYS TO IMPROVE, WE AREN'T LOOKING HARD ENOUGH."

– AUTRON INDUSTRY
The company has a commitment to its people and planet that doesn't end when its products are made. That means it also has a responsibility to make sure its products are shipped and sold in an ethical and environmentally friendly manner.
Autron is a fashion leader, setting the standard for other fashion manufacturers to follow when it comes to sustainability. They're helping push the fashion industry to become more sustainable by being one of the first companies to make this type of commitment.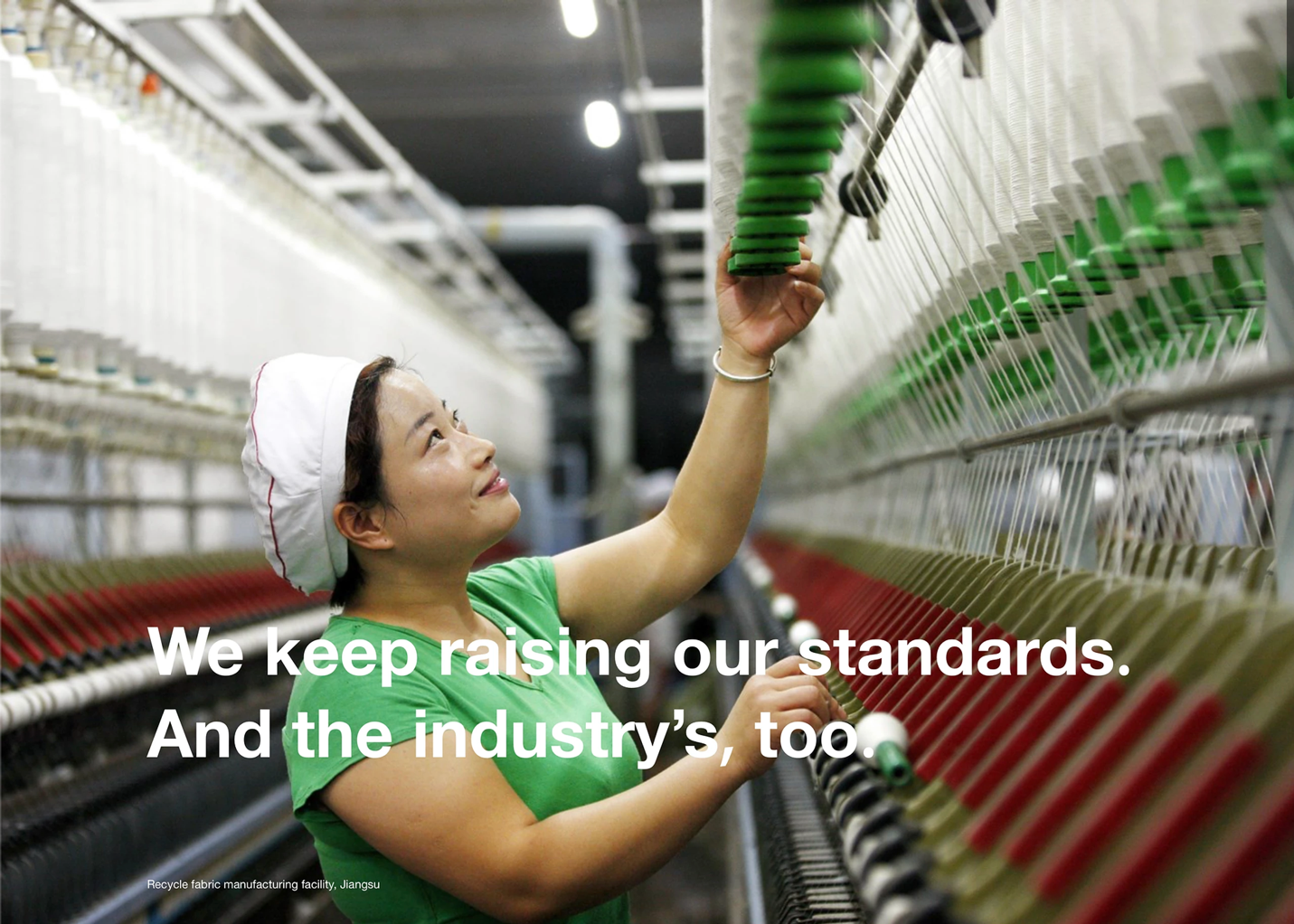 About Autron Industry
Autron Industry is a leader in the design, creation, and manufacture of elegant and fashionable sustainable vegan handbags. They are careful and skillful in the choice of materials they use, and their products are all either made of recycled materials or from materials that can be readily recycled.
It's very important that we're all aware of the environmental impact today's fashion has on our planet and its people.
Let's Examine Some Facts and Figures That Help to Demonstrate Autron's Commitment to Helping Keep Fashion Sustainable While Protecting Our Planet and Its People.
80% of their raw material is certified to the Global Recycled Standard.
90% of their product share uses recycled materials.
75% of their raw material factories are paying their workers a living wage.
100% of their lining is from GRS and OEKO certified yarns.
They kept a staggering 10 tons of plastic waste out of the world's oceans this year by making use of recycled polyester.
They recycled 1.8 million plastic bottles to make their bags.
150+ workers are supported by Sedex Fair Trade program.
They managed to use 768,590 biodegradable PLA packaging vs. the less environmentally friendly plastic poly bag.
93% of Autron's customers decided to replace their regular materials opting to switch to Autron's sustainable materials.
Each and Every handbag produced by Autron Industry contains recycled materials. It's honestly the "extra love" that makes all the difference. Such as sustainable body materials, sustainable lining, recycled zippers, and pullover swatches, recycled webbing and even sustainable packaging are just a few of the many "extra love" features that go into the creation of an Autron Industry sustainable vegan handbag.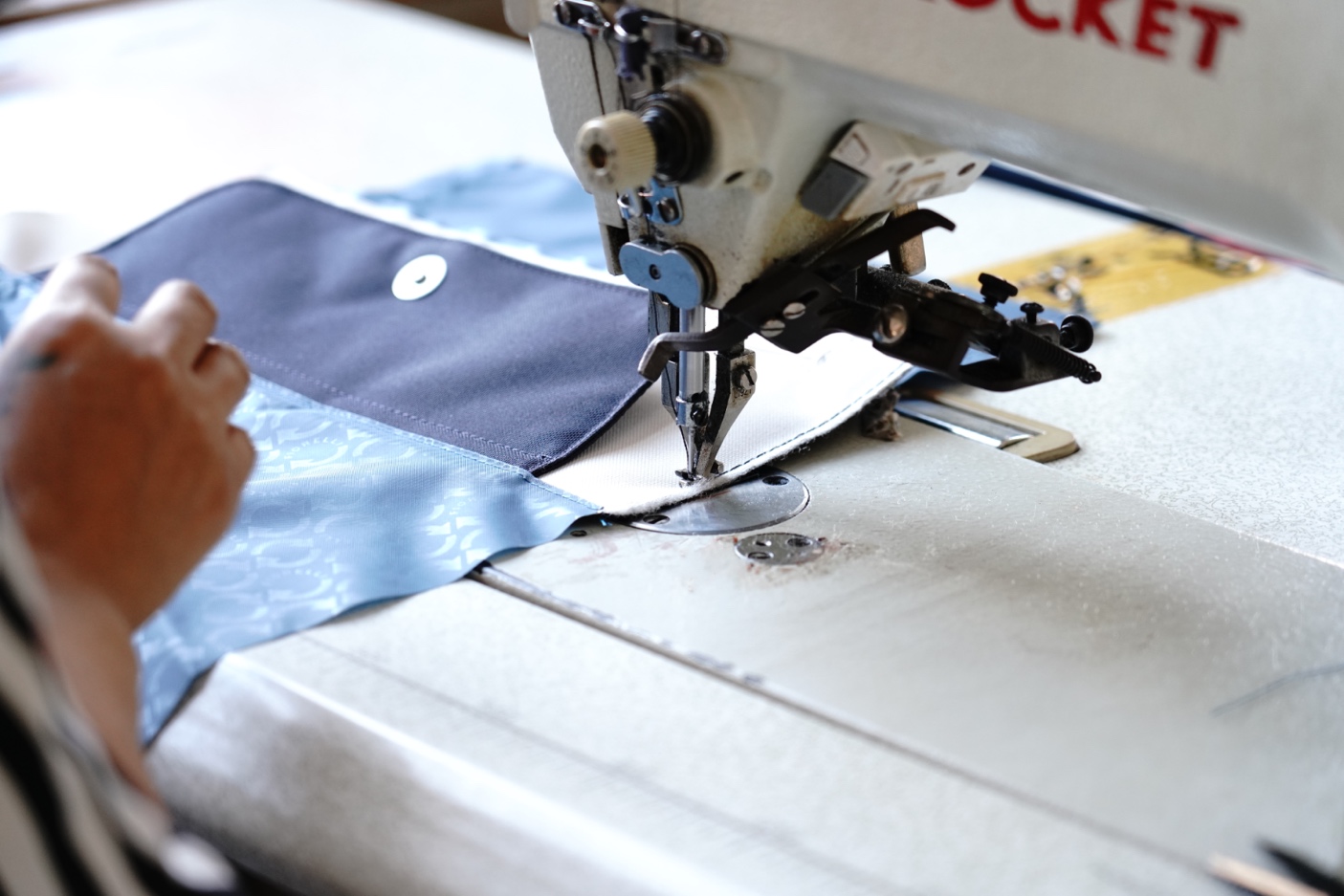 In a Recent Interview with The Chief Sustainability Officer For The Vegan Handbag Manufacturer, Autron Industry, Austin Chan Had This to Say:
Q. What can you tell us about Autron Industry's role in bringing together sustainability and brand manufacturing?
A. Autron Industry is partly a matchmaker for existing technologies, material solutions, and garment manufacturer within the fashion sector. We help by combining their existing R&D team with a technology-rich organization that has the expertise to turn those innovations into real fashionable and sustainable vegan products, which helps to provide the perfect business environment in-which allows brands to flourish.
Q. What are some of the key principles you'll be employing to drive and grow Autron Industry success?
A. Getting "materials" into the brands' "decision-making" pipeline will have the most impact and will deliver "superior performance and sustainable credentials" which are ways I see to help drive "success" for Autron Industry. With our sustainable textiles solutions and our superior product craftsmanship, we won't be reliant on any one customer. We'll be after broad and deep market penetration, seeking to achieve sustainability for our business and our planet.
Q. How does Autron Industry help fashion brands with forecasting and keeping up with changing fads and styles from season to season?
A. The supply of traditional materials to brands and retailers is not set by what the material needs are but are set by what textile mills and manufacturers choose to develop. This puts Autron as a manufacturer in a very favorable position in the marketplace. We will not only be able to show brands what they should be used to produce their products. But we can also help them to make the appropriate decisions on what sustainable manufacturing processes they should use in upcoming fashion seasons.
Q. Could you please tell our readers about how you have developed a sustainable material supply chain?
A. Yes, I would love to speak on our materials sciences. Autron Industry started developing a sustainable material supply chain in 2014. Nowadays, we develop so many material categories every year, such as recycled polyester which is made from recycled plastic bottles, recycled vegan leather, recycled cotton canvas, recycled nylon, recycled discarded metal, recycled webbing strap, recycled zipper., etc. When brands come to us, we will default to using sustainably sourced materials in the production of all their fashion bags, at an affordable price.
Q. Do you allow brands to come to you and review, and choose what materials they would like to use in the creation of their brands' products?
A. Yes, that is very important to us. We always allow and enable our customers to freely review our digital swatches for any of the sustainable materials that we could use in the creation of their product line. This way the customer can be confident that they've picked the perfect articles and materials for their products in a very easy way.
Q. How do you as a manufacturer feel about "Business Conduct, Compliance, and Transparency within the fashion industry?"
A. This is a topic that is very important to us and how we conduct business. Autron conducts its business ethically, honestly, and in full compliance with the law. Our Business Conduct and Compliance policies are foundational to how we do business and how we apply our values every day. We believe that how we conduct ourselves is just as important to our success as making the highest-quality products in the industry.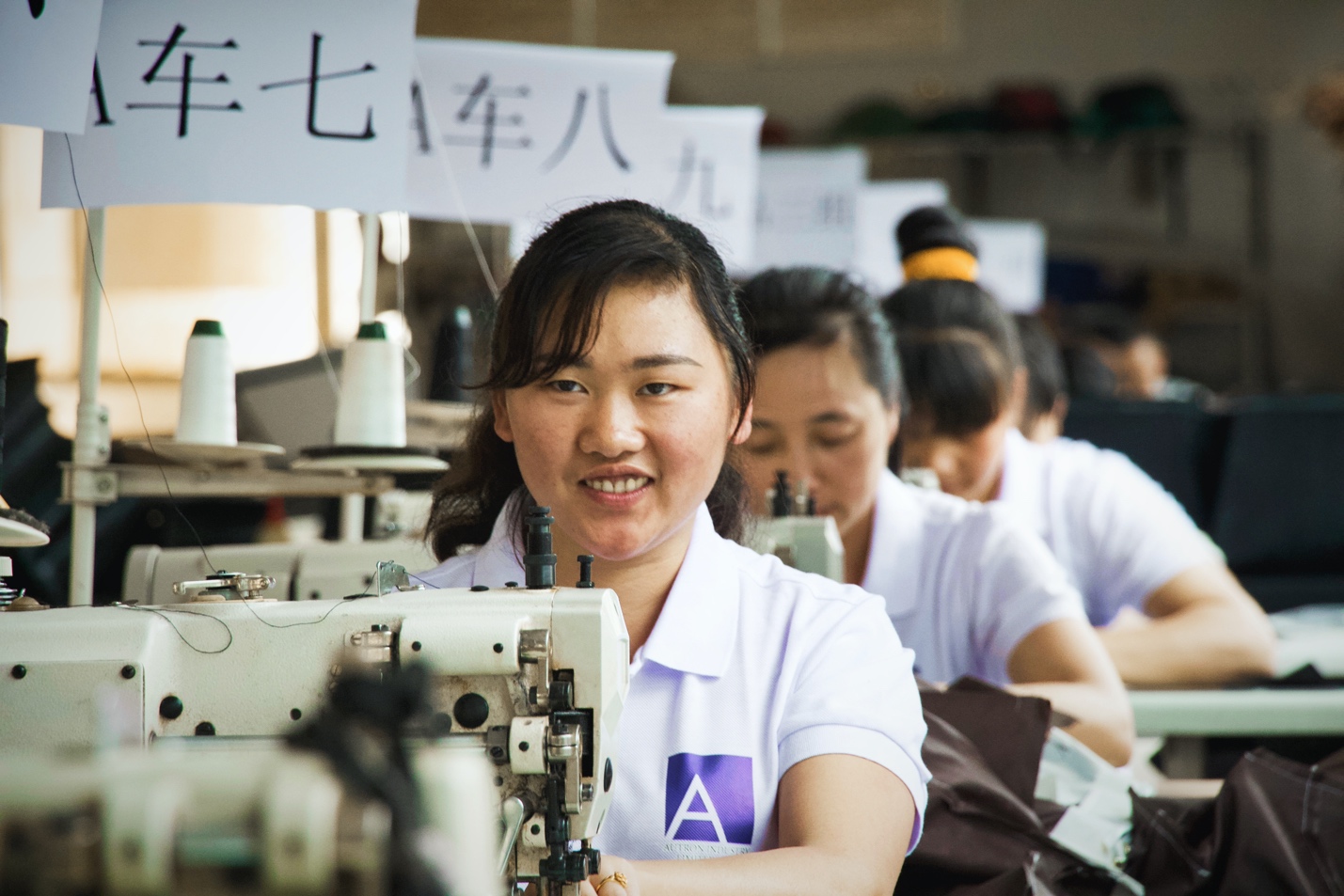 More on Sustainability in Fashion
As a manufacturer, Autron has the responsibility to make its manufacturing process as green and eco-friendly as possible. This includes doing everything from sourcing their materials as responsibly as possible, to using renewable sources whenever possible, to reusing and recycling to help reduce a fashion brand's carbon footprint – which is subsequently created, as they go about their course of daily business.
That's why it's so important to understand not only what your customers need, but also what the rest of the market needs. Following this plan of action will enable you to provide the right product at the right time, which in turn will set you up for long-term success.
Generally speaking, when it comes to sustainable design, it's the designers who have the "creative license" and that almost always triumphs over sustainability. This is where Autron Industry strives by bridging that gap between fashion designers and the manufacturing process, which helps to eliminate the out-of-sight-out-of-mind scenario in terms of the amount of waste their designs generate.
What Can Fashion Brands and Retailers Do About Sustainability?
There are several things that brands, and retailers can do. Starting from the choices they make in deciding whom to partner with for the creation of their new fashion lines. They should consider the process of partnering with companies that are leaders in designing and manufacturing sustainable fashion such as, Autron Industry.
When it comes to sustainability, the quality of the materials used is only part of the solution. You should be thinking about the entire lifecycle of the product, including how long it will last, and when it reaches the end of its life cycle, can it be easily disposed of?
One very interesting approach to sustainability that is being explored by some fashion brands is to deconstruct or to recycle products at the end of their useful life and then recycle some or all the components.
This very process is something that sustainable fashion manufacturing companies such as, Autron Industry are already doing. Autron, has managed to keep our oceans clean by doing their part by making use of recycled polyester for their handbags. Autron was able to keep out 10 tons of plastic waste out of the oceans of the world this year alone by using recycled polyester.
What is Recycled Polyester and Why Should Designers and Brands Make Use of it?
Recycled polyester, or rPET, is a man-made material that is made by melting down existing plastic and then re-spinning it into the new polyester fiber which can then be used in the manufacturing of wearable consumer fashion.
How Much Recycled Plastic Does it Take to Make a Sustainable Product?
Just to give you an example, five soda bottles will yield enough recycled polyester fiber to create one extra-large T-shirt. Wow, exactly! That is what we thought, too!
By using recycled polyester in fashion, it helps to protect our natural resources by putting discarded plastic materials to work that would otherwise end up in landfills or in the ocean.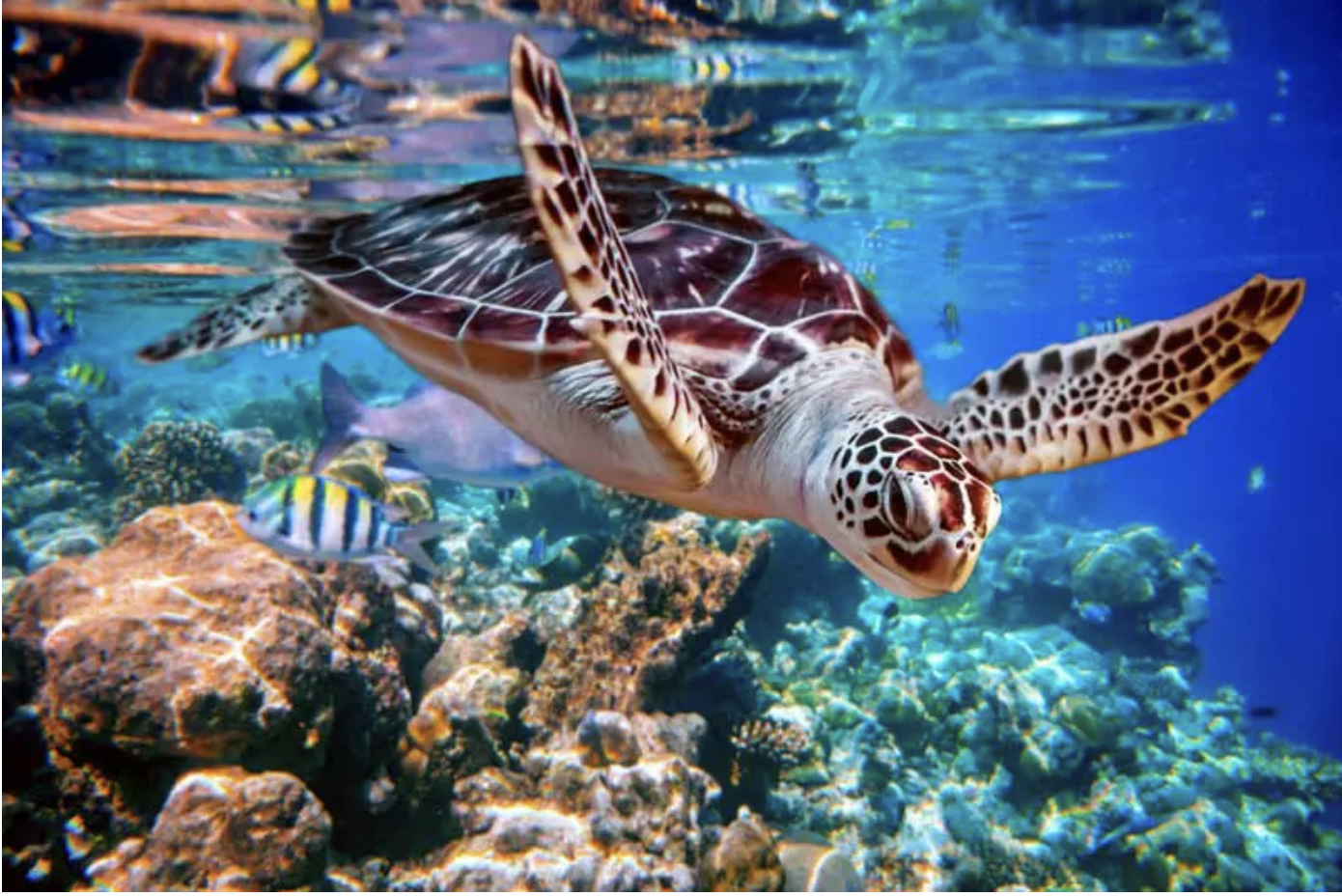 How Bad is Plastic Trash For Our Oceans?
The NGO Ocean Conservancy says – "plastic has been found in more than 60% of all seabirds and in 100% of sea turtles species, that mistake plastic for food."
Recycled Polyester is becoming an important fabric for fashion designers and brands. They're using it to create more fashionable and eco-friendly clothing.
This is partly because virgin polyester requires the extraction of crude oil to produce the plastic. So, by reducing the amount of crude oil and natural gas needed to make new plastic.
That means we can all do our part in keeping our oceans clean and healthy simply by buying vegan-produced products made from recycled polyester.
By making fashion sense of choosing recycled polyester, you'll be doing your part in reducing our overall demand for petroleum-based raw materials when creating fashion-related products.
Fashion Food for Thought
Sustainable design within the fashion industry is much more than just one factor or aspect of a fashion piece. Overall, it's more about how it helps to reduce the impact of said piece of fashion on the environment, as a whole.
It's about the totality of the garment, from its materials used to the care given to the manufacturer who sourced the raw materials, to the worker who sewed it to the consumer who wears it.
It is about designing a piece of clothing that takes into account all aspects of the garment from design to sourcing of materials to the sale of the product and beyond.
It is about designing an eco-friendly fashion business that works with all aspects of the business of fashion manufacturing from the design and concept stage – all the way through to the point where the final products find their new home into the arms of a fashion-hungry world.
In Conclusion
To be sustainable, a designer or brand must consider not only the functional aspects of his or her designs but also the social and economic factors involved. By embracing this philosophy whilst still ensuring the beauty and functionality of the garments, designers, and manufacturers like Autron Industry are helping to make the fashion industry more sustainable for all of us.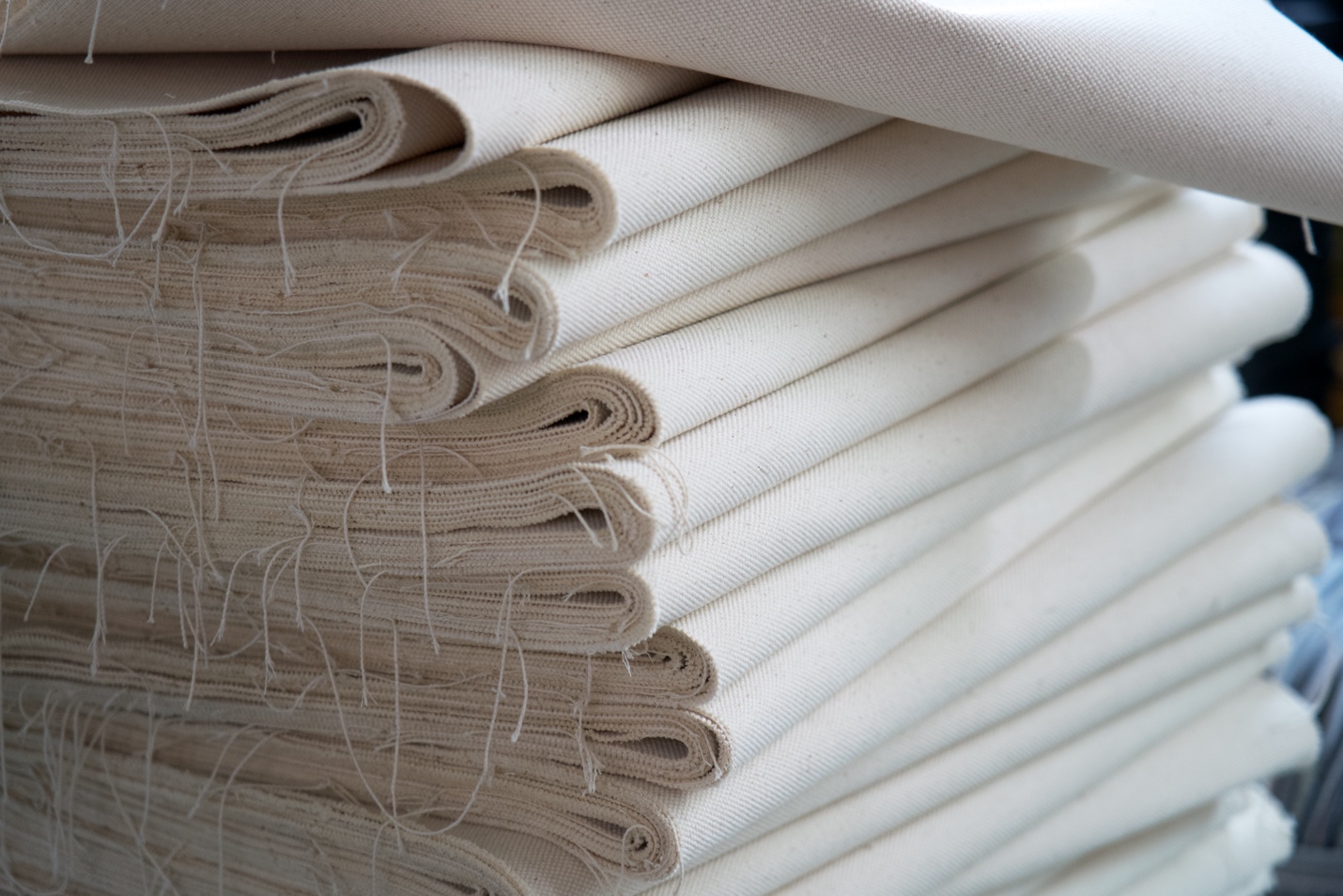 As individual customers, what can we do to be more sustainable in our fashion behavior? There are a number of things we can do as customers, starting with the choices we make in purchasing new clothing or accessories, through taking care of them that we already have, to what we do with the clothing or accessories we no longer need.
It's all about making the "right choices" for the betterment of our world and preserving it for generations to come.