We would say that spring 2022 will be a big year for beauty trends especially for eye makeup trends. A lot of experimental trend explosion of pastel graphic liners and shimmery eyeshadow colors and the timeless detailed eye brows.
We don't know about you, but in the next few months this look will be everywhere, developed, and improvised even more. We 've been past this winter and ready for everything that comes along with spring. 
Everyone is always happy to get over the holiday vibes that bore us through the winter and remove away all the glitter, metal and neon. And according to looks from all the spring/summer beauty trends, you can expect to do the same. We browsed the top makeup artists to find out which trends to look out for if you're looking some trends to get started with makeup that will be your first go-to for inspiration. 
Ahead, the best bright, glittery and bold eye makeup trends for spring 2022 will get you through winter and excited for spring. And here are the Biggest Spring Eye Makeup Trends You Need To Try This Year.
Detailed eyebrows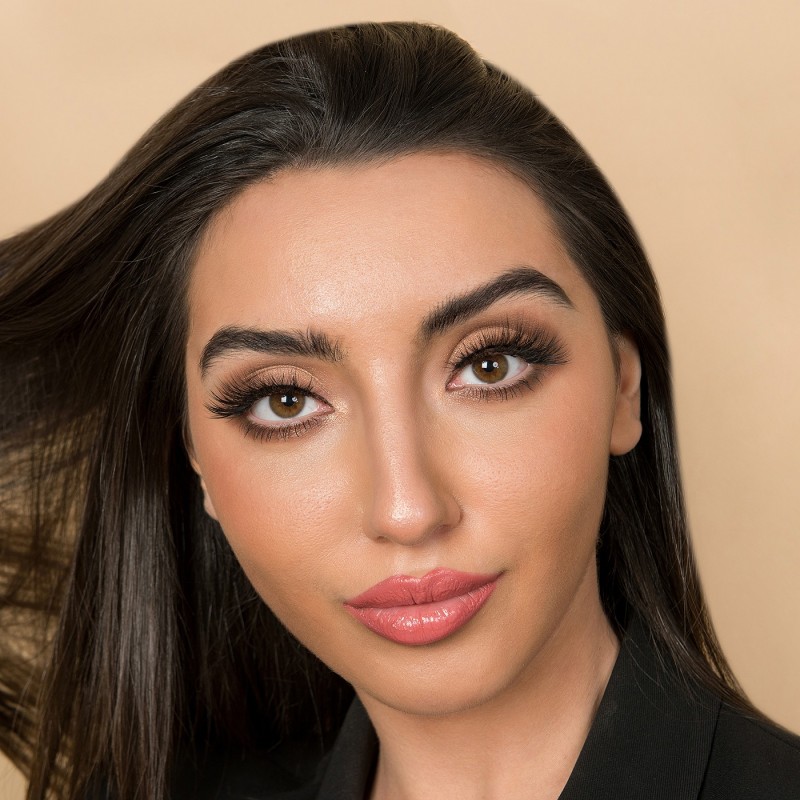 This trend is timeless, detailed eyebrows will always be a phenomenon. To achieve this look, the application is need to be mastered with an brow pencil and touch of brow pen for a defined, fuller look.
Double wing eyeliner
Another trend liner gaining momentum is the double wing trend. Accessible details and making it easier to achieve effortless makeup looks, double wing eyeliner comes in many styles and suits every eye shape.
Pastel Eyeshadow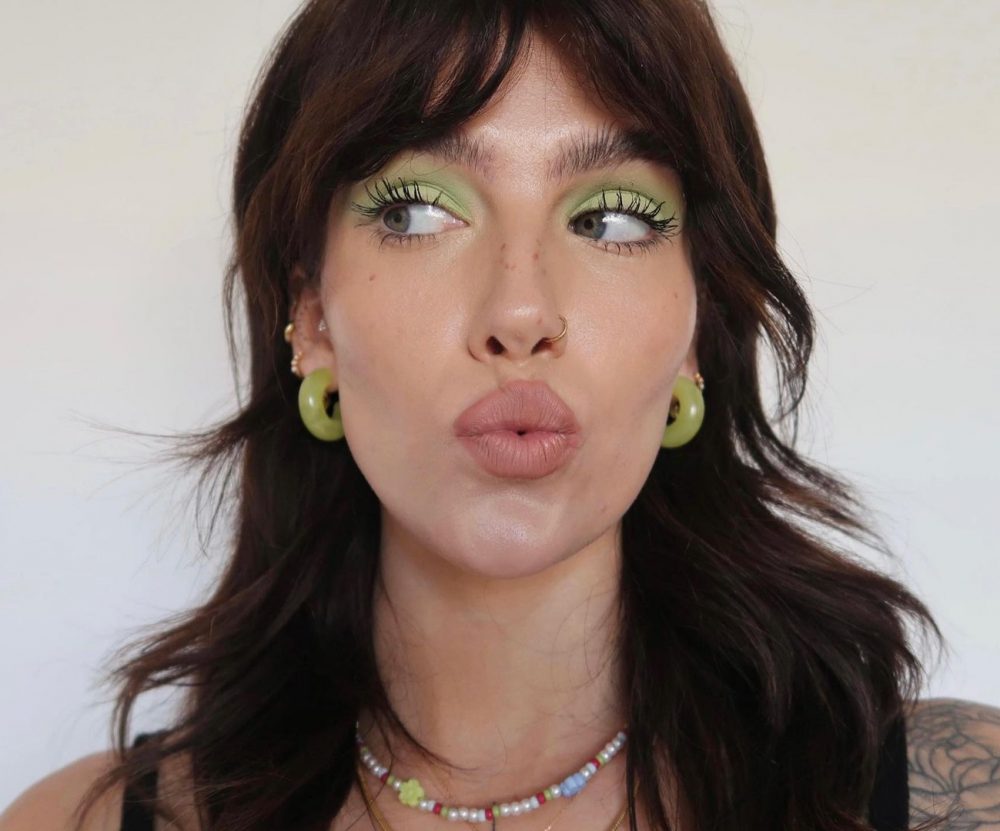 Two words we will use to describe spring and this look: Dewy and pastel. With glowing, radiant skin and lips, simple pastel on the eyes for the perfect finishing touch.
Embellished Eyes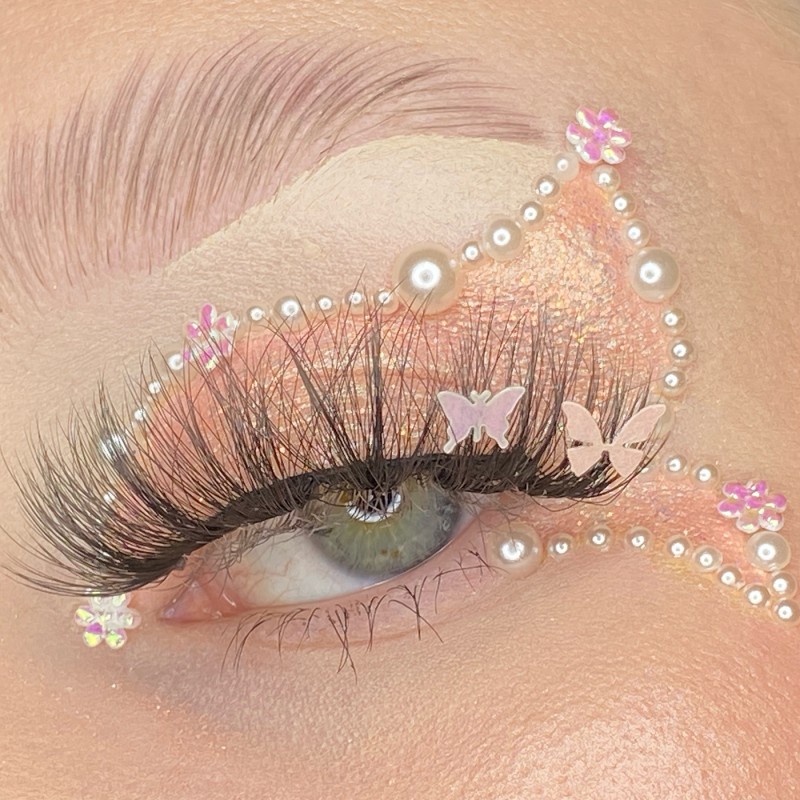 Embellished is not always for clothing. Some makeup artists are adding to this trend to make something look live and different, it was everywhere past year, and the trend looks going to be strong for spring 2022, or you can try lashes with decals to add elegance and glam touch.
Warm Glittering Eyes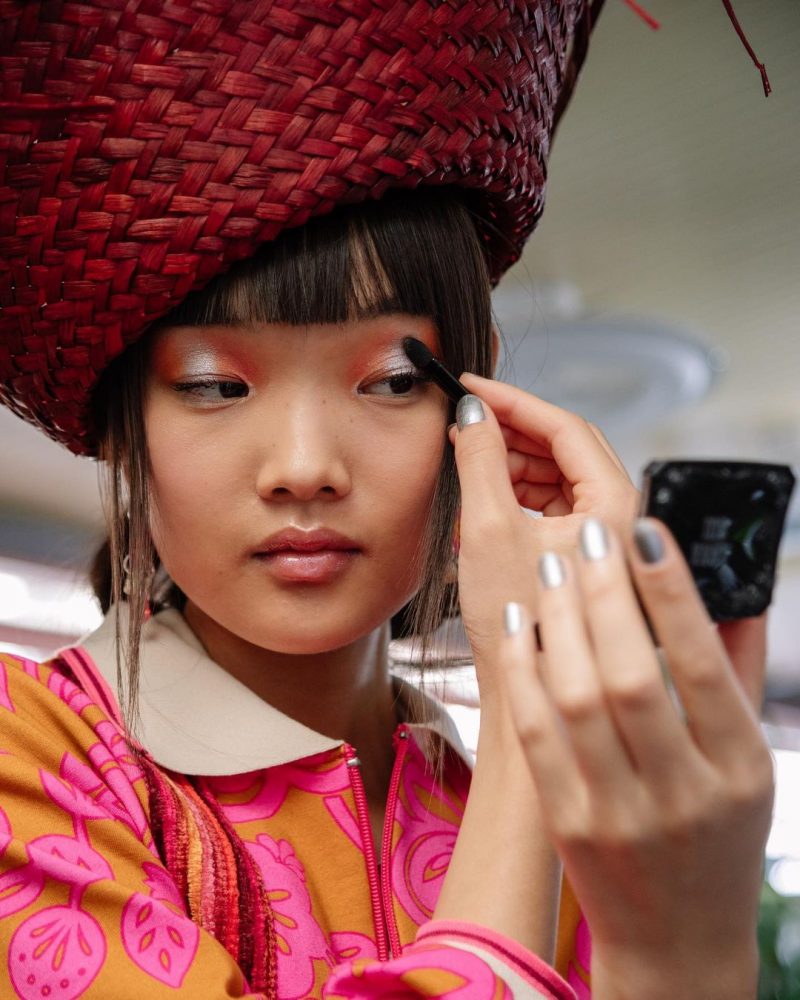 For the warm shimmery eyes look, you can try to dip the brush in the pink and coral shadows and press them into the inner and outer corners of the eyes and on the cheeks. And don't forget to fill the center of the petals with silver glitter shadow.