Rose gold earrings have a unique allure that could take your fashion style to another level.
These slightly pink pieces of jewellery are trendy, elegant, and versatile, making them perfect for any outfit you wear. There are many ways to wear the rose gold earrings and incorporate them with your look, depending on what you want to achieve that day.
Wearing Drop Earrings in Rose Gold for a Trendy Wear
Rose gold drop earrings can add style and interest to your attire. These types of earrings have a refined design that makes them perfect for both daytime and night-time looks. You will look elegant with it at night and look chic during the day. These pieces are not chunky at all, which are excellent to wear at the office too. Accessorize your fitted stylish shirt and dressy pants with rose gold drop earrings, and your office wear is ready.
On the other hand, you may also wear these drop earrings together with your casual attire, giving your overall look extra pizzazz. What's more, you can style your hair any way you want, as it will not impact these jewellery items.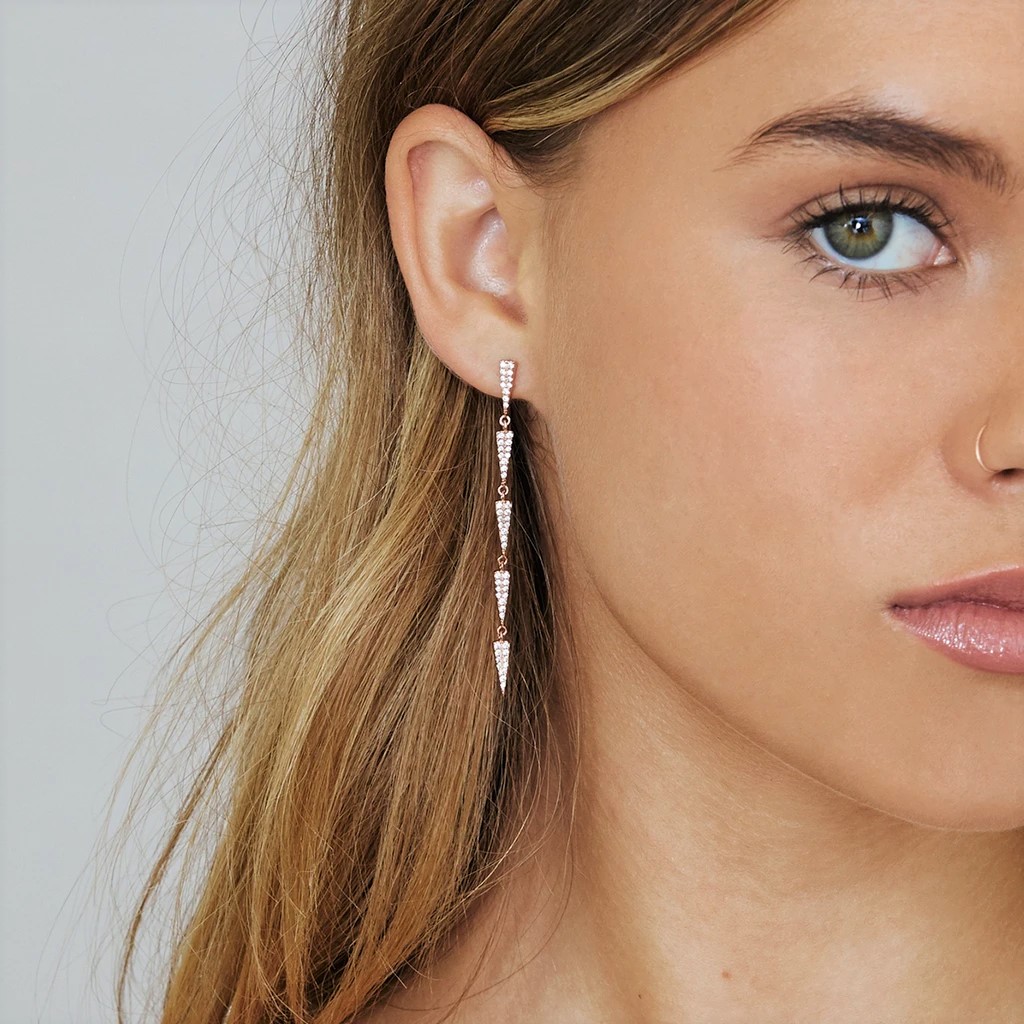 Bridal Rose Gold Earrings for a Dreamy and Romantic Appeal
You need to wear drop earrings in rose gold to have a dainty look for your wedding. This colour of earrings is suitable for white dress or something with nuances of beige, pink, etc., it is still possible to mix it with rose gold jewellery. You may add other pieces of the same shade like a bracelet, necklace, or head accessory. A lovely updo will complete your gentle style while allowing you to boast your rose gold dangling pieces.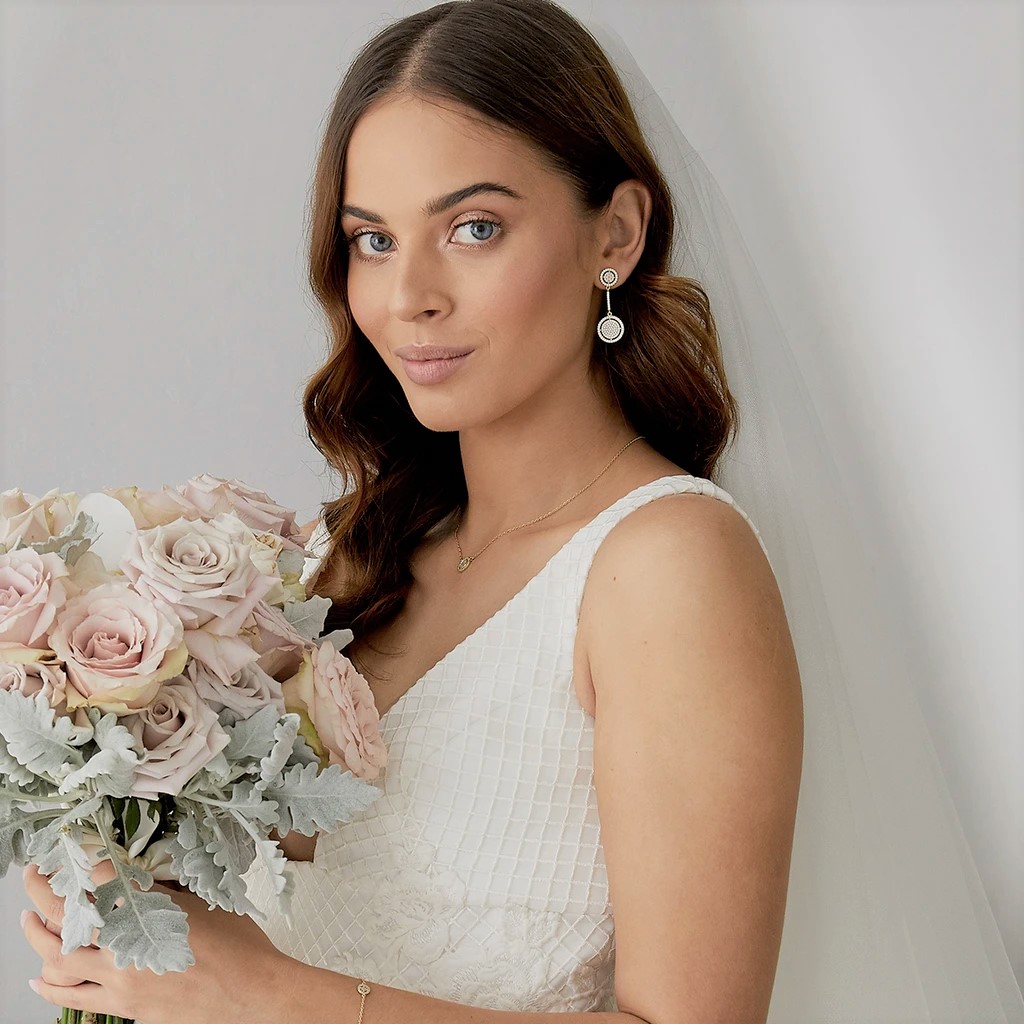 Rose Gold Statement Jewellery for a Bolder Style
A pair of striking statement earrings are great for daily attire as well as for evening wear. Rose gold jewellery pieces are elegant, bringing a classy and opulent appeal to your entire getup. Try wearing these earrings with an attractive dress or dressy collared shirt, with your jewellery as the statement piece of your style. You may add other pieces of jewellery for a bolder look. For a special night out, create a glamorous style with your statement earrings with the help of a faux fur or red lipstick.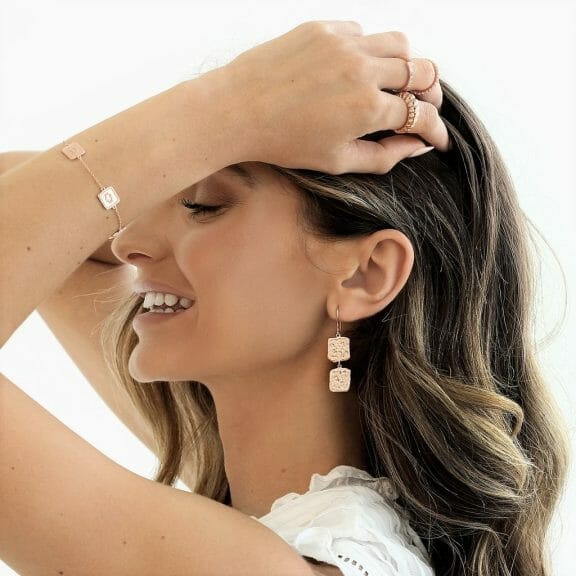 Chandelier Rose Gold Pieces for a Sophisticated Style
If you aim to achieve a gentle style with grace and sophistication, wear rose gold chandelier earrings as your accessories. These chandelier pieces will sway softly as you move or walk. These jewellery pieces are ideal for exquisite and fashionable evening wear due to their diverse designs available.  A rose gold pair of chandelier earrings will also be a knockout in the office.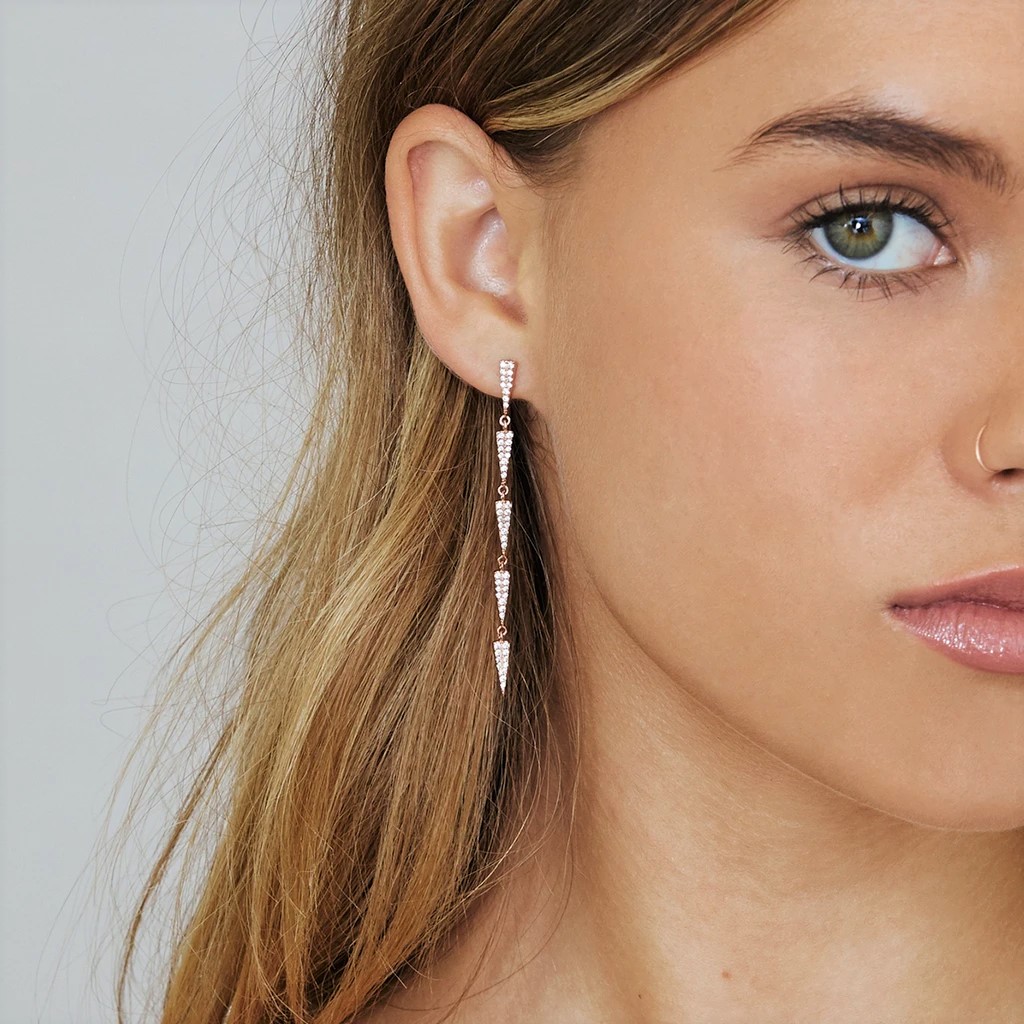 Stud Rose Gold Jewellery for any of Your Fashion Style
Studs earrings are the go-to jewellery pieces of many women. They are discrete and delicate, giving a kind of charm to any clothes you wear. These small pieces in rose gold look stunning despite their size. They can make your casual attire become stylish and elegant. This is because these rose gold studs can dress up any outfit you wear, particularly the basics.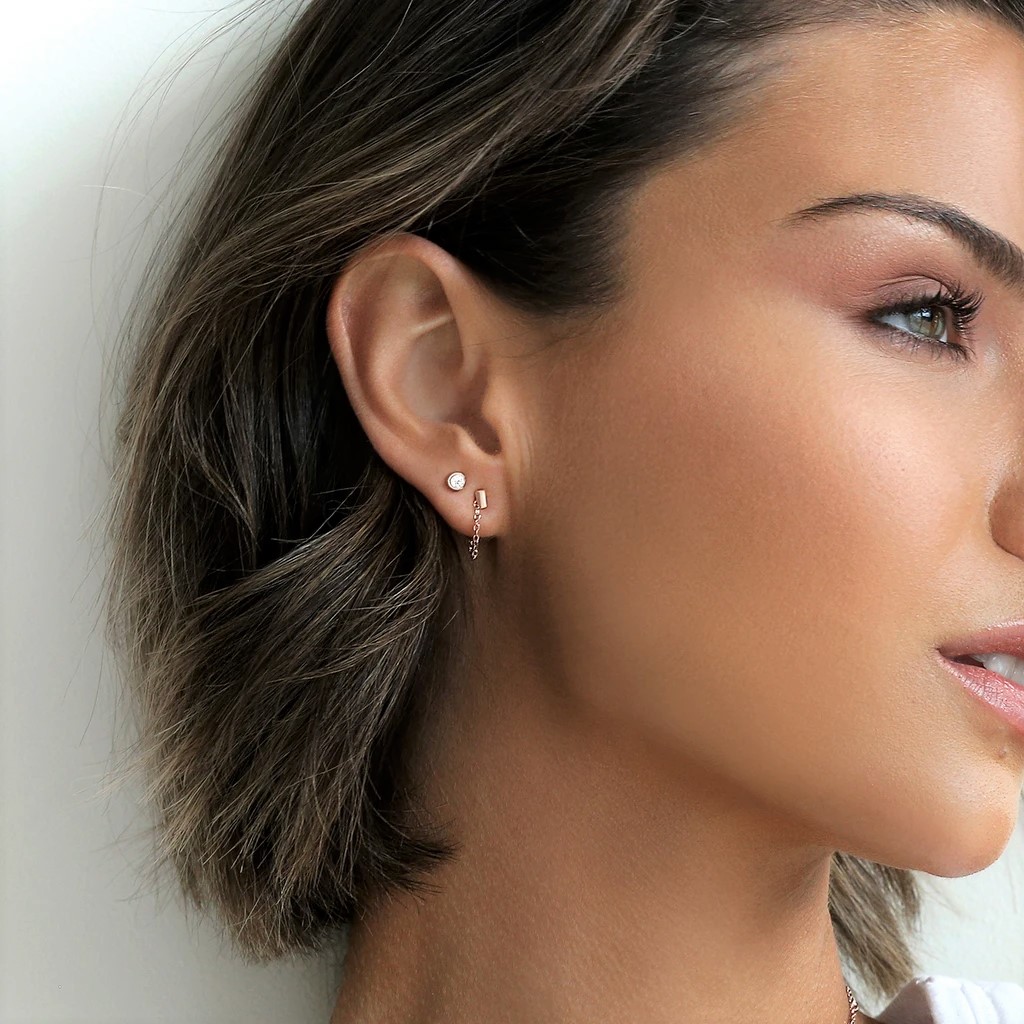 The rose gold earrings can make you look charming and classy, regardless of the time and occasion you wear them. Collect as many designs, sizes, and shapes of this jewellery, so you always have a pair to wear depending on your mood and fashion style for the day.