Shop Celebrity Stuff: Olivia Palermo's Duffel Coat to Olivia Wilde's Tote –

Now

we present you with

articles

discussing

Shop

Celebrity

Stuff

(

SCS)

every moment

we found

around the

web

. So you can follow and shop your favorite celebrity's closet.
And here are the first artickle and 5 following SCS's you may know:
Olivia Palermo's Duffel Coat
Everything Olivia Palermo puts on her body is totally chic, so naturally we're obsessed with this zip-pocket military coat ($185) from Nautica.
Alessandra Ambrosio's Necklace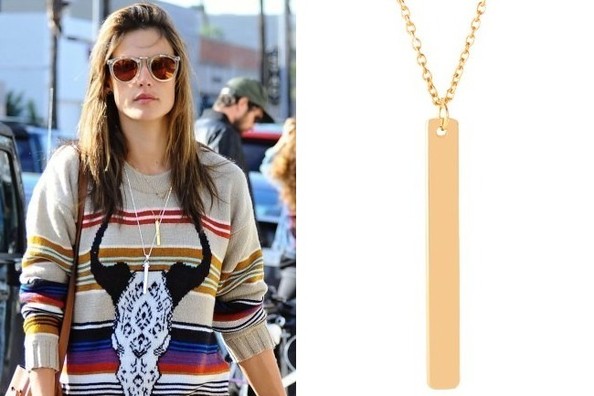 Alessandra Ambrosio has awesome street style. From her funky off-duty outfits to her playful gym looks, the Victoria's Secret model has good taste. That's why today we're looking to the Angel for accessory inspiration. She was recently spotted in California wearing a unique Coordinates necklace ($183) that we had to track down.
Khloe Kardashian's Cropped Sweater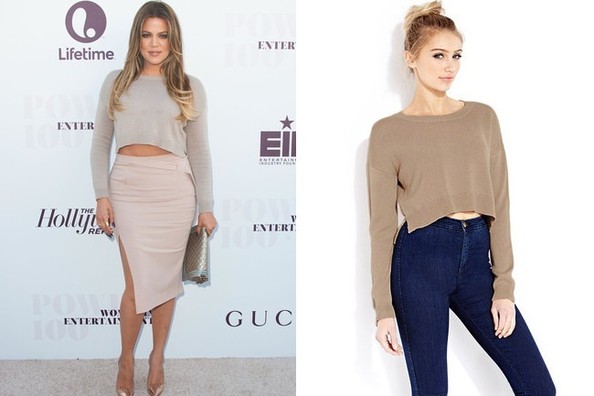 Even Khloe Kardashian loves Forever 21! The reality star was recently spotted at The Hollywood Reporter's 23rd Annual Women In Entertainment Breakfast mixing high and low like an expert. She paired her drop-sleeve cropped sweater ($16) with an ALC skirt and a Chanel clutch. Slivers of skin were balanced out with long-sleeves and a below-the-knee hemline. Complete with metallic pumps and a very-blonde ombrè, we think Kardashian looked fantastic. Get your hands on her sweater, here.
Taylor Louderman's Strappy Sandals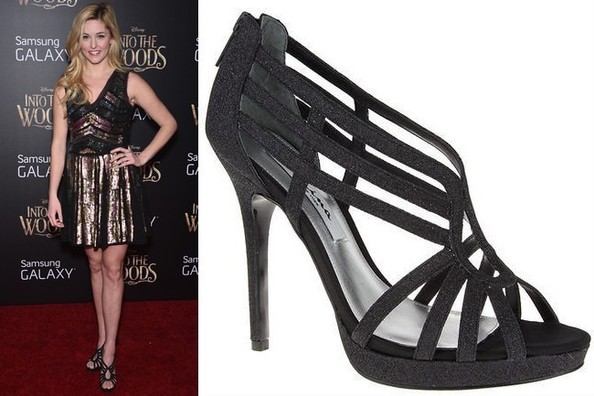 Okay, so you already have your New Year's Eve dress picked out, but have you thought about footwear? Shoes can make or break the outfit, so we're making sure our ensemble is on point with Taylor Louderman's sparkly Nina heels ($99 $50).
Olivia Wilde's Tote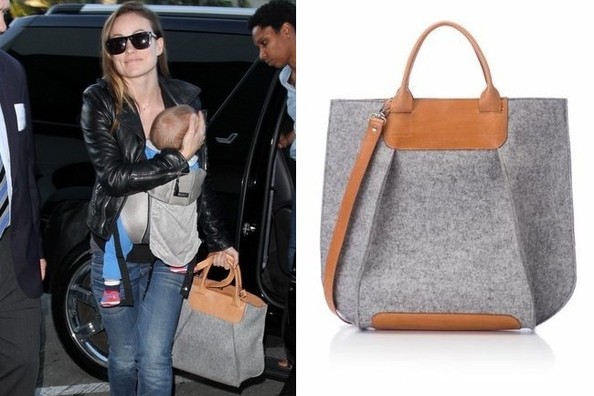 Having a baby means carrying around items for two. New mom Olivia Wilde was recently spotted at LAX with her son Otis while toting around Graf & Lantz's Frankie tote in gray ($395).