Scarving Your Summer Outfit! – Though they're usually deemed more as fall and winter staples, you may very well wear a scarf during the warmer months of summer and it doesn't have to be uncomfortable at all.
On the other hand, if you really feel like draping a scarf around your neck, say for a chilly summer night out with your man or your friends, make sure you pick out a light and sheer scarf so that it won't leave you sweating bullets.
This works only for lighter scarves and not the chunky ones. Pick out a colorful scarf, tie it around the handle of your purse and see it go from boring to amazing in an instant.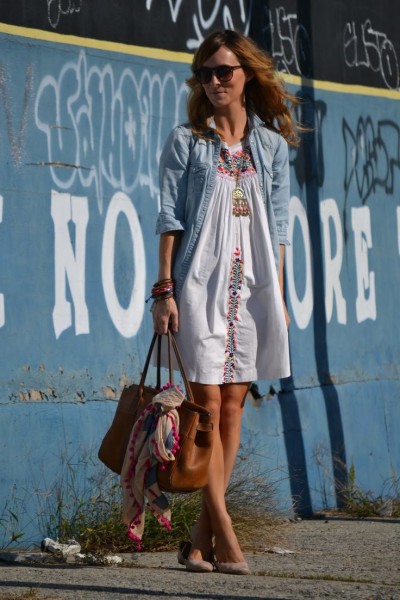 A scarf is not exactly something that would first come to mind if you're looking for a summer accessory but that doesn't mean you can't wear one during this time of the year.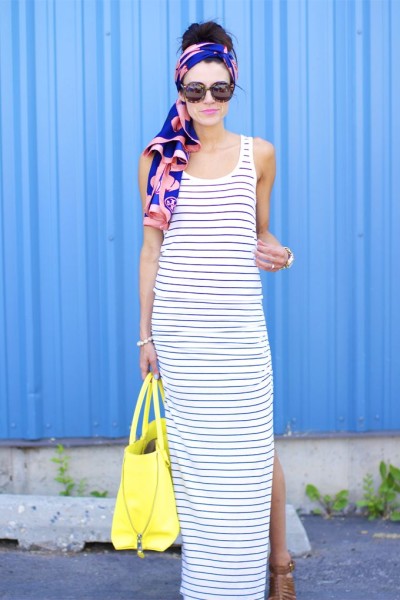 Scarves make great makeshift beach cover-ups. You can fashion one into a dress to go on top of your swimsuit or just wrap it around your waist like a sarong skirt for a sexier option.