Not quite familiar with this fashion accessory? Or often we see in online or offline store but don't know the name? This is obi belt! Basically, the obi belt is a wide waist belt commonly used when wearing them with kimono.
However, now many fashion influencers are making some obi innovations into accessories that can be worn for daily outfits. The obi belt trend is modified now so it's more wearable for all types of styles. So even if you're not wearing a kimono, you can also wear an obi belt for various occasions.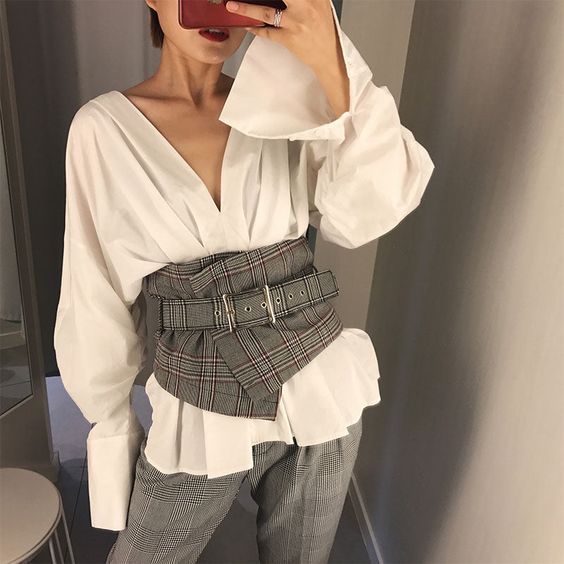 Because obi belt is still trending now in 2022, it's hard if we don't try this obi belt trend and not to mixed & matched with other basic fashion items. Trust us, a distinctive model will give a more standout look. For example, when you go to the office with basic work clothes, you can wear an obi belt so that your fashion style is chicer. The next way, Check Out These Ideas How To Style Them As Fashion Accessory!