Be prepared to read these summary about the Spring 2014 Nail Trends seen at New York Fashion Week. Yup! they're look fabulous. Seen in some nail art designs from leading brands like Lela Rosa, Marc Jacobs, Rebecca Minkoff vying nail art design to welcome spring 2014.
Designers working with top manicurists and nail brands to come up with pretty nails to complement their collections. So if you're already planning Spring nail art designs you , you're in luck.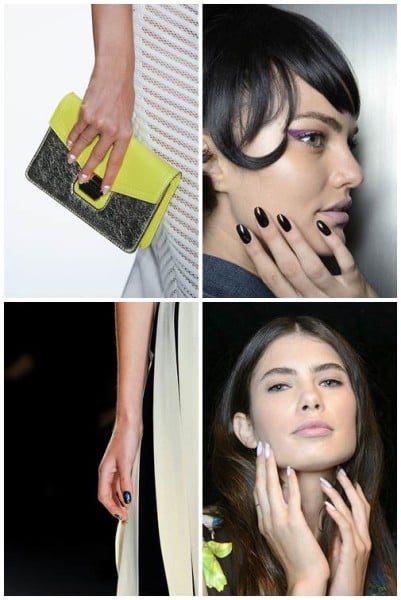 Reporting from bellasugar, we get snapshot of then showed their nail art designs on the backstage. An assortment of stunning designs have their showcase, New York fashion week is always shown something new each season. And surprisingly, the well-known designers never run out of ideas. Especially in the case of nail art design.