Kendall and Kylie Are Handbag Designers Now! –  Kendall and Kylie have just added a handbag line to their self-titled label. It's the logical next step to achieving world domination.
The dynamic duo will release a line this fall, WWD reports, with the collection consisting of 18 bags in a range of sizes. It'll be sold at retailers such as Bloomingdale's, Neiman Marcus, Saks Fifth Avenue and more. ight now we only have a preview of one item in the handbag line—a structured, black-and-white top-handle tote, shown below. You will have to wait until fall to see the full lineup.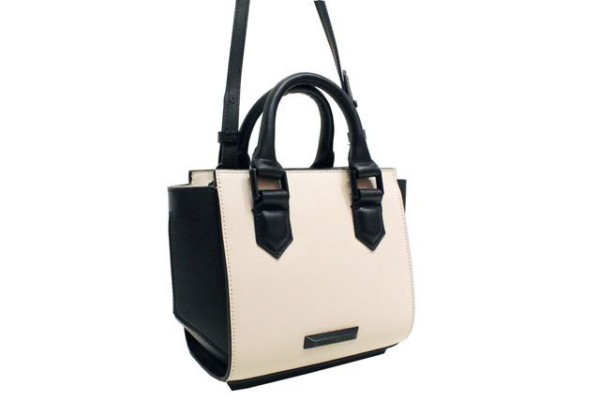 The collection's set to launch in Fall 2016 at stores such as Bloomingdale's, Holt Renfrew, Neiman Marcus, and Saks Fifth Avenue, and will offer 18 styles starting at $75 and ranging up to $450. Who pays nearly $500 for a Kendall + Kylie handbag, we do not know. Each bag is inspired by something in the sisters' wardrobes, to give their die-hard fans a vaguely more affordable way to imitate their style. Specifically, you can expect to see bag charms, a leather backpack, an oversized clutch, satchel, and a structured tote in the collection.