This fall, we've seen lots of innovative ways to wear pleated skirts and they are both adored by minimalism and maximalist and every style in between. We think it's because the possibilities of outfit never run out. In fact, they just keep getting better and better, right?
Both Instagram and Tiktok feeds are all about following the aesthetics of different styles, from school trends to working women. Trend brings pleated skirts to the table again and again, and these workaholic-inspired look isn't going away soon. If you're brave enough, try a skirt and top like the matching outfit below for a unique layered look.
We're obsessed with pleated and layered skirts for this fall. We need to add to our wardrobe with pleated skirts of different lengths, colors and styles. We found that pleated skirts look great on all body types and styles for this fall.
Discover styling tips for How To Wear Pleated Skirt For Fall Fashion Trend 2022:
1. Mini Pleated Skirt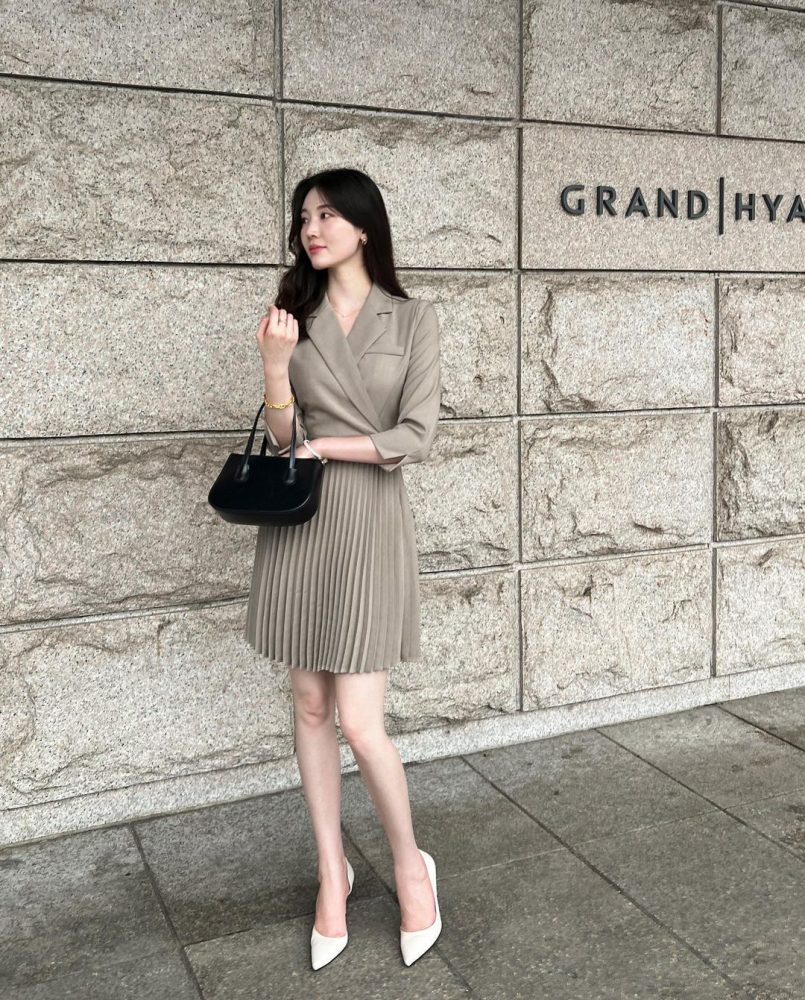 Think pleated skirts, blouses, and blazers with a sleek touch when cooler weather brings core summer aesthetics like golf and tennis fashions.
2. Style With Sweater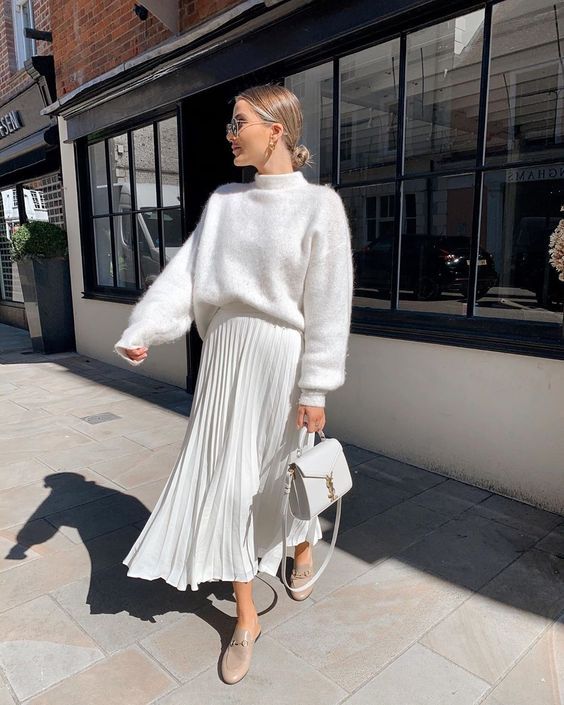 Throw a pullover knit sweater over a pleated maxi skirt for a comfortable casual look for perfect fall outfit.
3. Layers With Oversized Blazer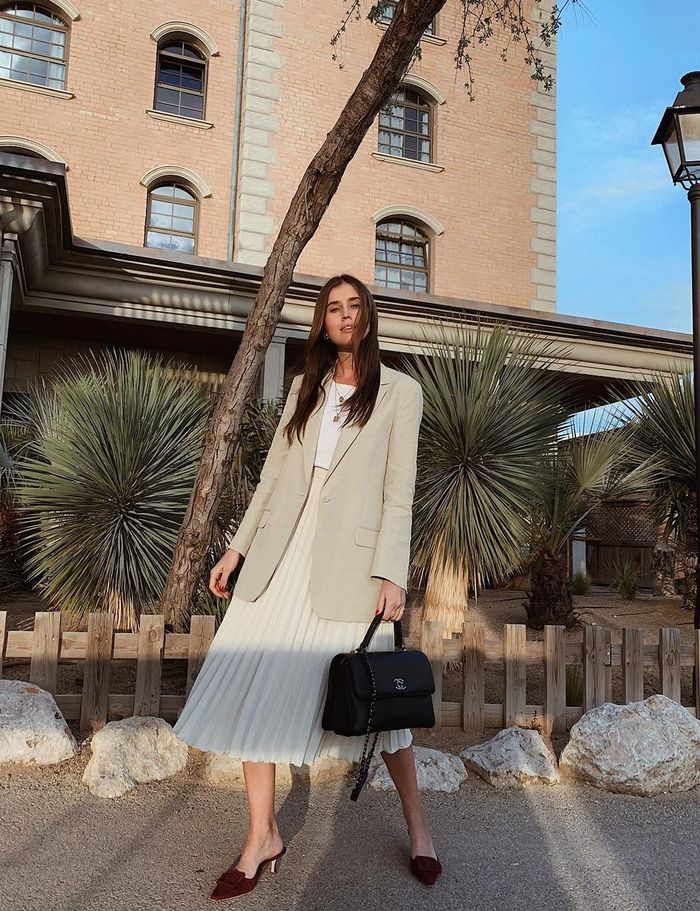 Pair a pleated midi skirt with an oversized blazer for a simple business casual look.
4. Pair With Ankle Boots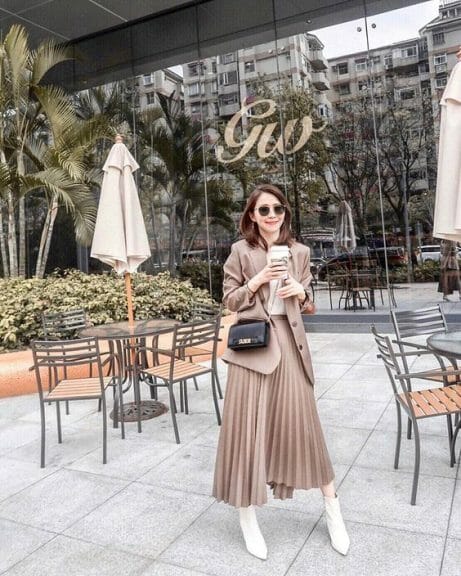 You can finish the outfit with ankle booties or heels to create women bussiness look.
5. Style With Camel Coat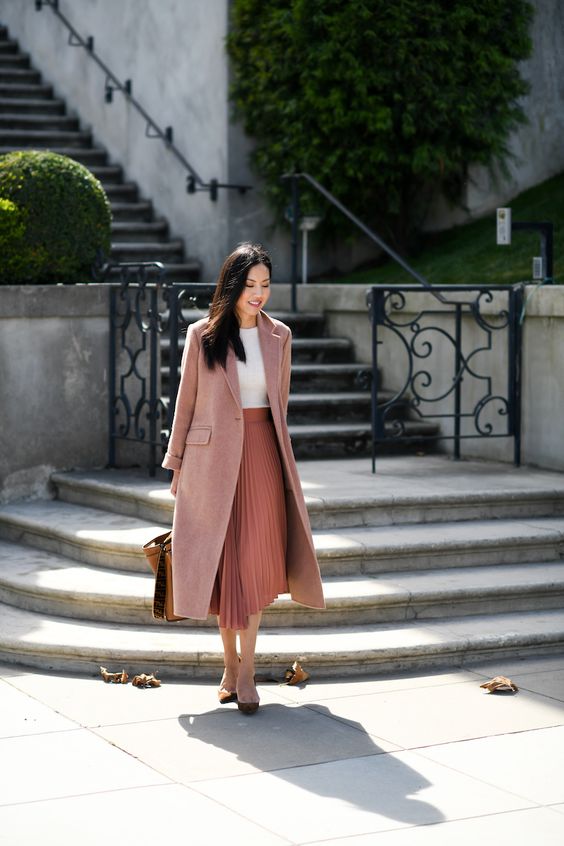 The camel coat is a classic piece that you can style for a different evening look. Pair a camel coat with a pleated midi skirt to create an edgy outfit that's ideal for parties or dinners with friends.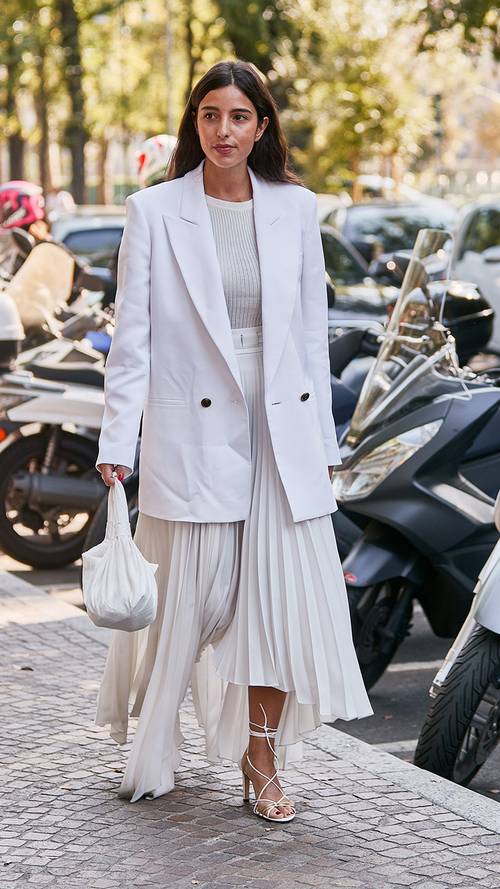 Shop The Look: