Nothing screams "classic" like pure buttons. If you're tired of the same old dress, try oversized button-downs shirt and loose pants or jeans for the upcoming spring. It looks cool, comfortable, and chic.
We are excited about welcoming fashion trends spring 2022. The feel for dressing up even the most modest weekly grocery store, the outlook for spring 22 is a time and place to be extraordinary but there is still a strong demand and need for minimalist style, simple, luxurious, but still look chic you can serve in a short time.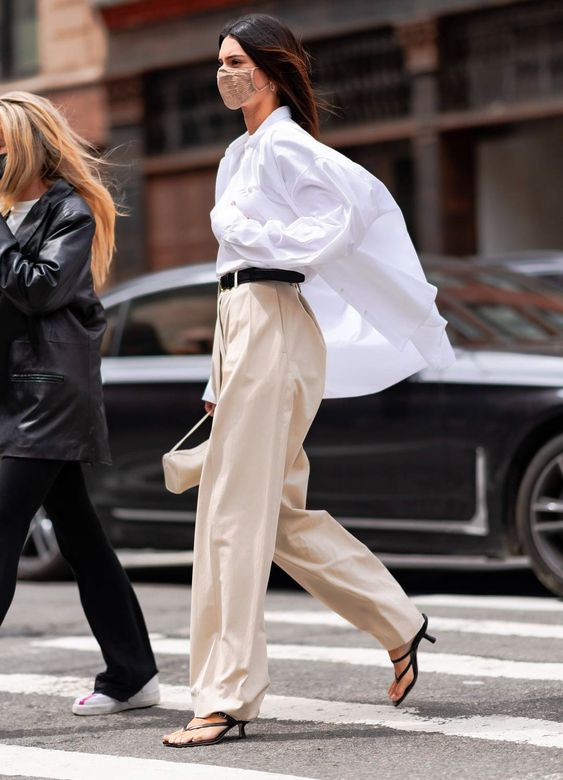 The oversized shirt is a must-have piece right now, inspired by Gigi Hadid, Kendall Jenner and other style bloggers have made a trend that's back again, whether they're showing it on the street with a button down and crop top or to the airport in skinny jeans.
But styling an oversized shirt can be tricky because no one wants to look like they're going to bed. Below, we've rounded up how to style an oversized shirt in a different ways inspired by our favorite bloggers. Whether you're stealing a boyfriend's shirt or buying a new contrast colored shirt, there are lots of different ways to style this trend.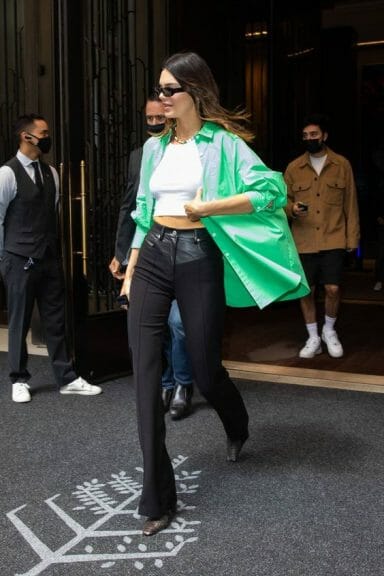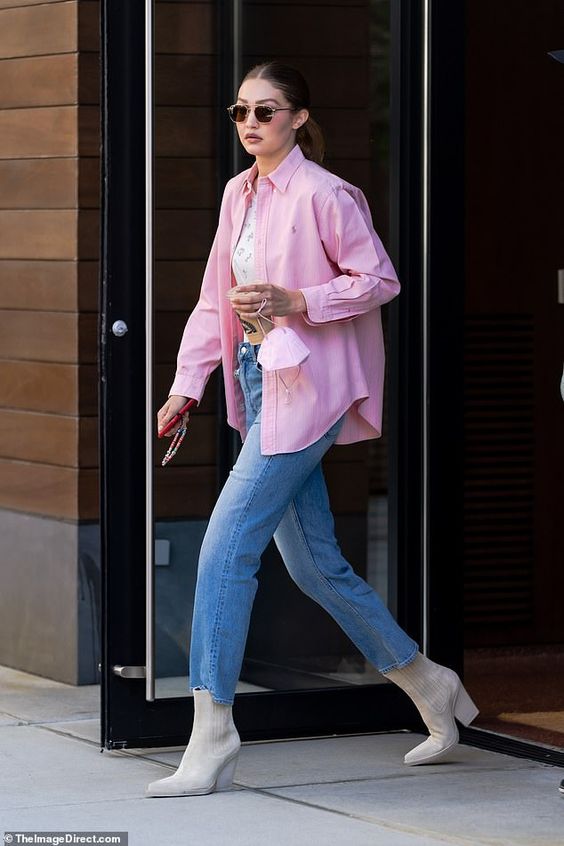 Scroll down below and get inspired by them and we pick our favorites to shop;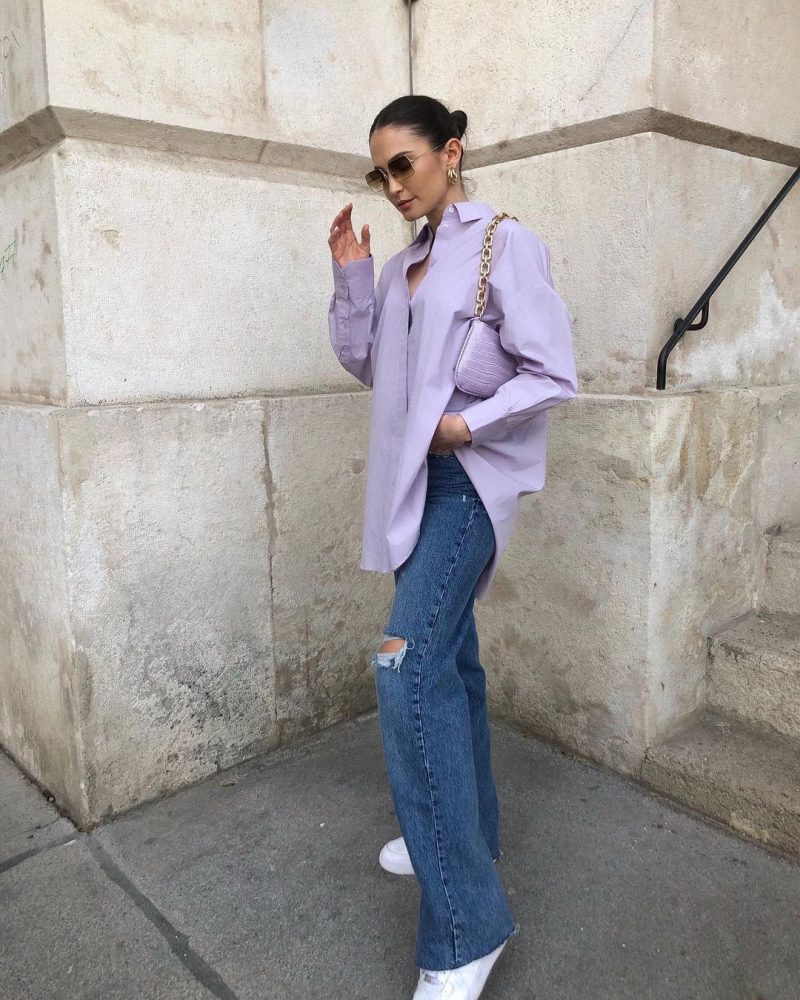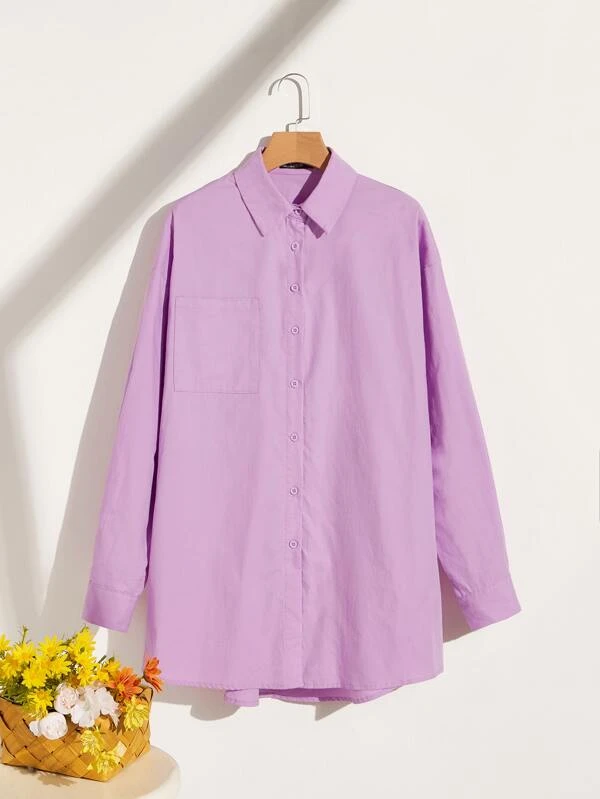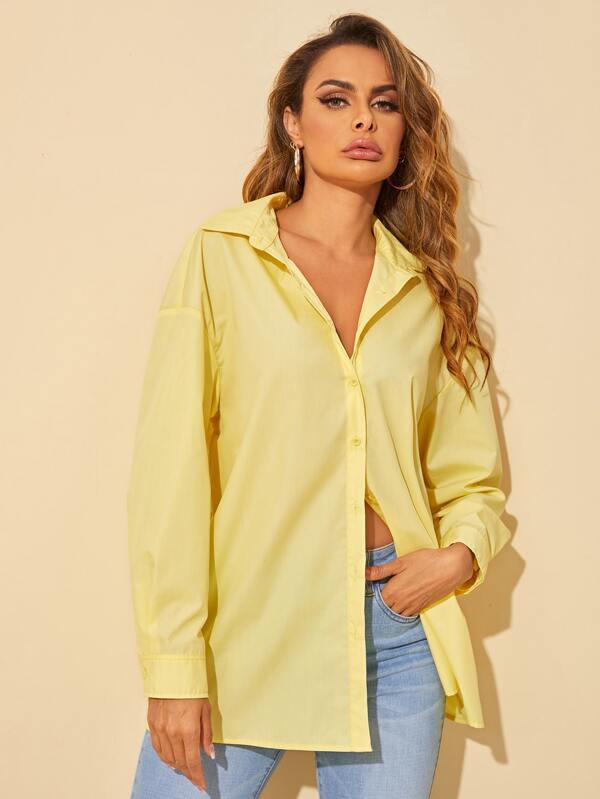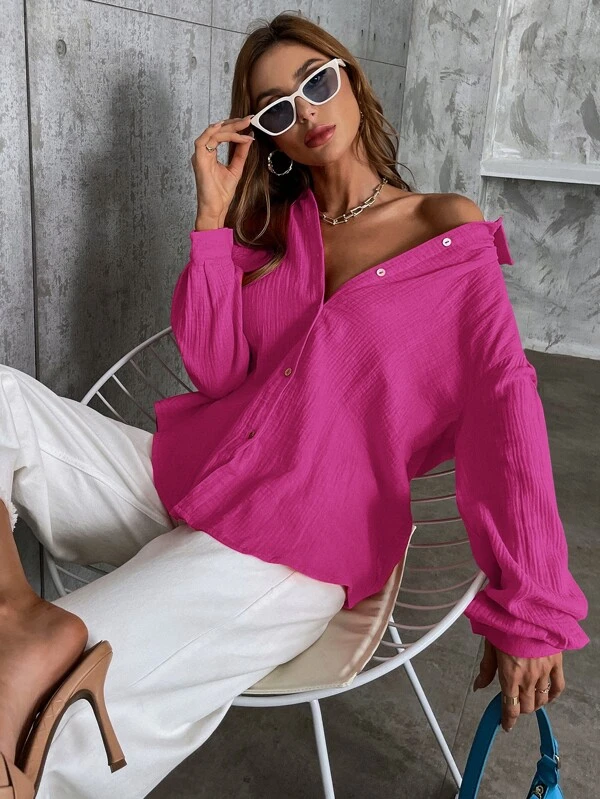 Drop Shoulder Button Up Blouse by SHEIN