When people talk about "tweed" comes to mind, it is usually followed by "old", like "grandma" because that is what comes to everyone's mind. The Chanel-inspired tweed jacket is a classic and timeless staple for any modern woman wardrobe, and it will become work for fall/winter fashion and every season after.
The fact this tweet blazer looks just as good in an off-duty combination as it does in a sophisticated ensemble makes it an ideal jacket to wear wherever you go and a smart piece of investment. Tweed is not for those aged 70+ only. In fact, you should take style lessons from those grannies. Tweed is beautiful and we think a tweed jacket should find a place in everyone's wardrobe, just look at the current style of French girls nowadays.
They look great in off-duty combinations when you want to get dressed and look just as good in a sophisticated ensemble for Paris street style. It's the perfect outerwear choice that transitions seamlessly from work to play.
A tweed jacket is definitely an essential element for a power dressing. Along with the blazer jacket, the tweed jacket is a fall wardrobe for modern working woman's business. And there are plenty of ways to style your tweed jacket without looking old. Here is a how to style tweed blazer inspired by beautiful Parisian bloggers.
With Mini Skirt
Choose the brighter color
Pair With Denim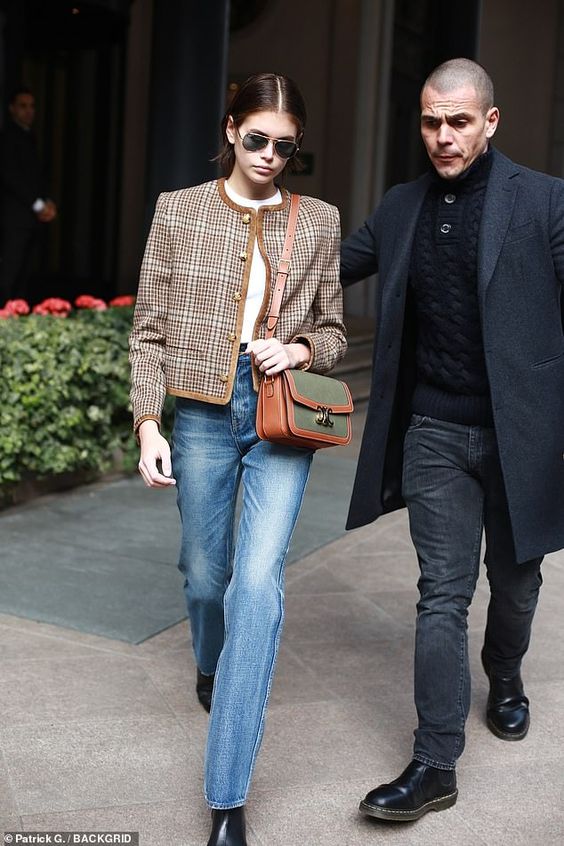 Choose The Blazer Crop Top