Everyone is so excited for fall season. If you're not feeling that way, see through these fall nail designs might help you get some inspiration. Anyone who denies that autumn is officially here is doing whatever they can't move on from summer vibes. Whether it's lighting beach coconut scented candles while working from home or refusing to give up coral and with these neutral nail manicures.
Are you looking for some fall nail designs to try this season to match your jewelry? Then you've come to the right place.
Whether you go to the salon or do it yourself, it's fun to get inspired! We'd like to put together a collection of our favorite designs, so you can know what style you'd like to try.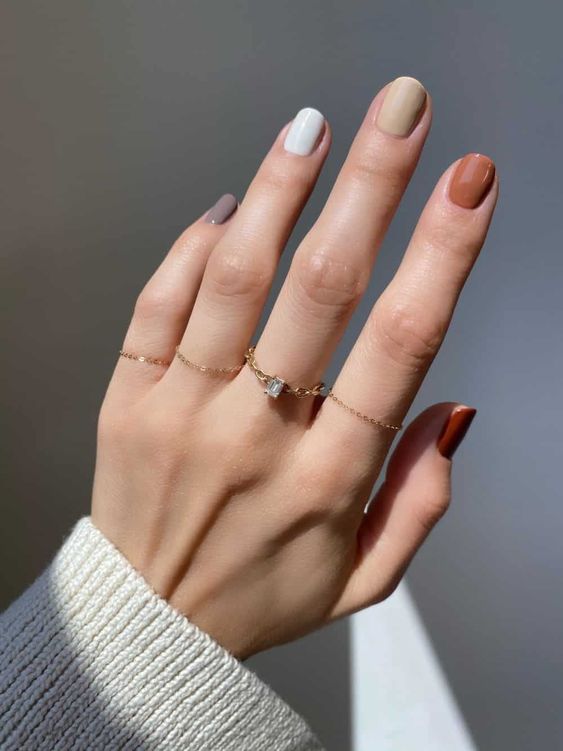 Here some tips to get your perfect combination of neutral nail with your jewelry:
Matte Nail Polishes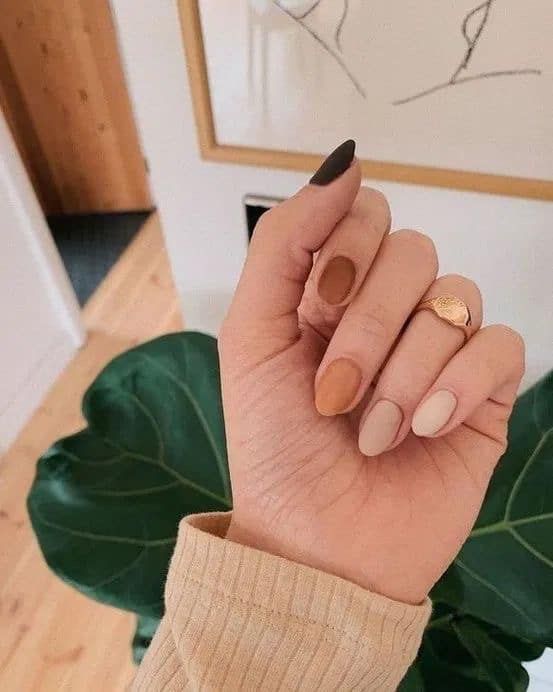 Choosing materials for nail polish is the most important thing, besides color, of course. Choose a matte material so that it will show a soft and the perfect fall impression.
Gradation Color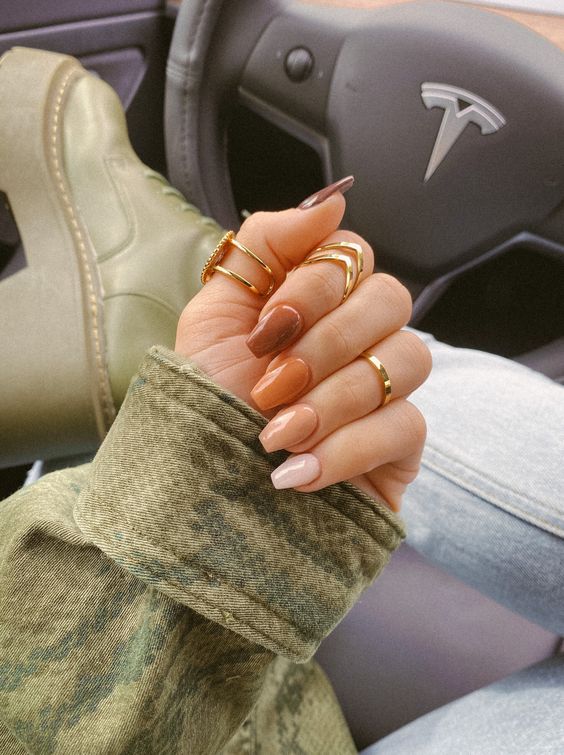 After that, choose a color that matches with fall vibes, such as pale, coral, soft orange, maroon or you can make it look gradation style from each finger. It will create a sweet impression.
French Manicure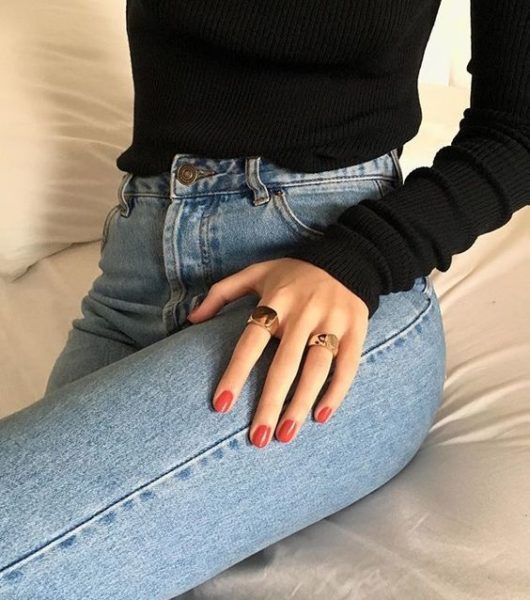 French manicure or color block which basically everyone will love it. Because it is easy to apply, just apply for one color and yes you all set.
Gold Jewelry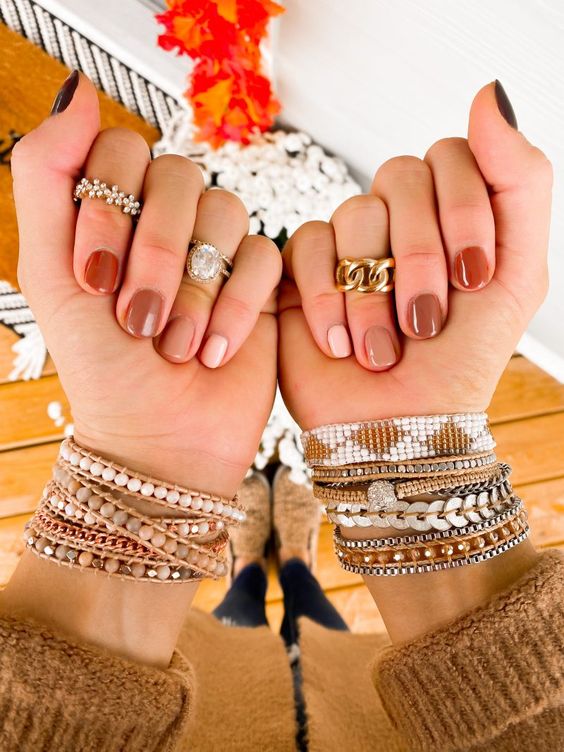 And…. this is what we're waiting for, if you have a bunch collection of jewelry, then take out your gold ring jewelry and wear it with these nail art. And see the sweet of your hands that you will get.
Scroll down below for more nail inspo..