The elaborate use of jewellery at weddings does not have cultural boundaries. It has a deep and significant meaning of prosperity, signifying the future abundance of the couple. Though traditions have not changed, people's tastes and top fashion trends have affected the whole industry.
The use of bridal jewellery has moved with the times, creating a unique trend in fashion. Gone are the days when a woman has to wear sets with matching tiara to look like a fairytale princess. These days, more women opt for simple designs that showcase their character, and it often needs to harmonise with the motif of the event.
Do Not Overdo Your Jewellery Selection
The wedding industry has seen this fashion during the early 80s where brides are highly decorated with lace gowns and matching wedding jewellery sets. Nowadays, more women are opting for simple jewellery cuts with clean elegance.
There is a constant saying in the fashion world nowadays that less is more. And this is true, particularly with weddings where it becomes more personal and intimate. If you want to look updated during your wedding, avoid overdoing things by putting in more than the required accessories.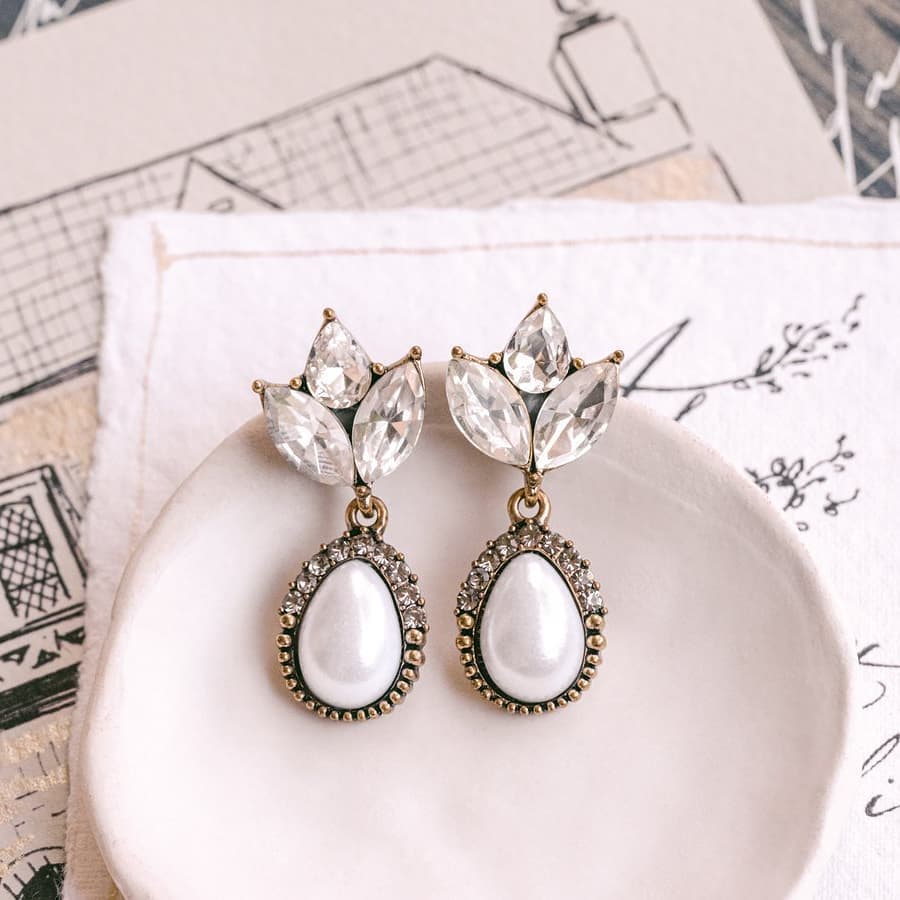 Donning too many glittery pieces can overshadow your dress and make you appear cheap-looking. For example, if you are wearing a wedding gown with an ornate neckline, you do not need to wear a necklace that overpowers your dress.
A thin necklace chain with a small pendant will make you look regal without taking the attention from your bridal gown. You can also opt for drop earrings to compliment your overall look.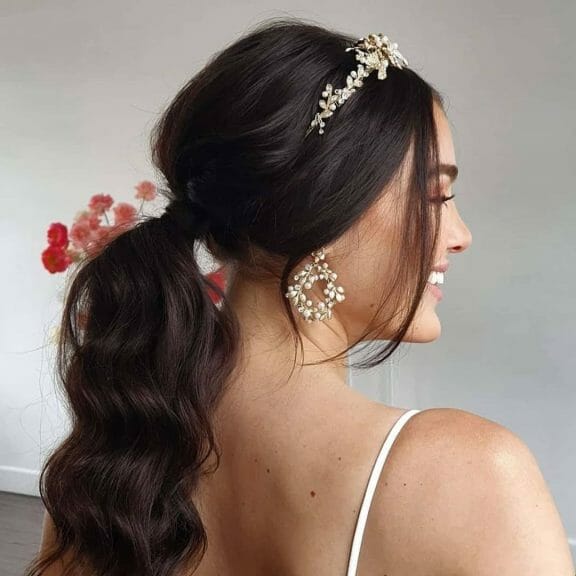 Choose Your Wedding Jewellery According to Your Dress' Fabric and Style
It is always critical to base your choice of jewellery colour according to the fabric of your dress. If you are wearing a white wedding gown, it is better to wear a platinum necklace and drop pearl earrings.
Choose your metals by keeping the style of your dress in mind. But if you have a dress with tiny hints of pink, then rose gold jewellery suits your overall style. There are subtle cues to knowing what type of accessory you can wear, and sometimes, all you need to do is look at the fabric and the embellishments of your wedding dress.
In all manners of your preparations, sometimes, the bridal jewellery is the hardest to determine. You can either come off as under-accessorised or highly decorated that you look too festive more than wedding-ready.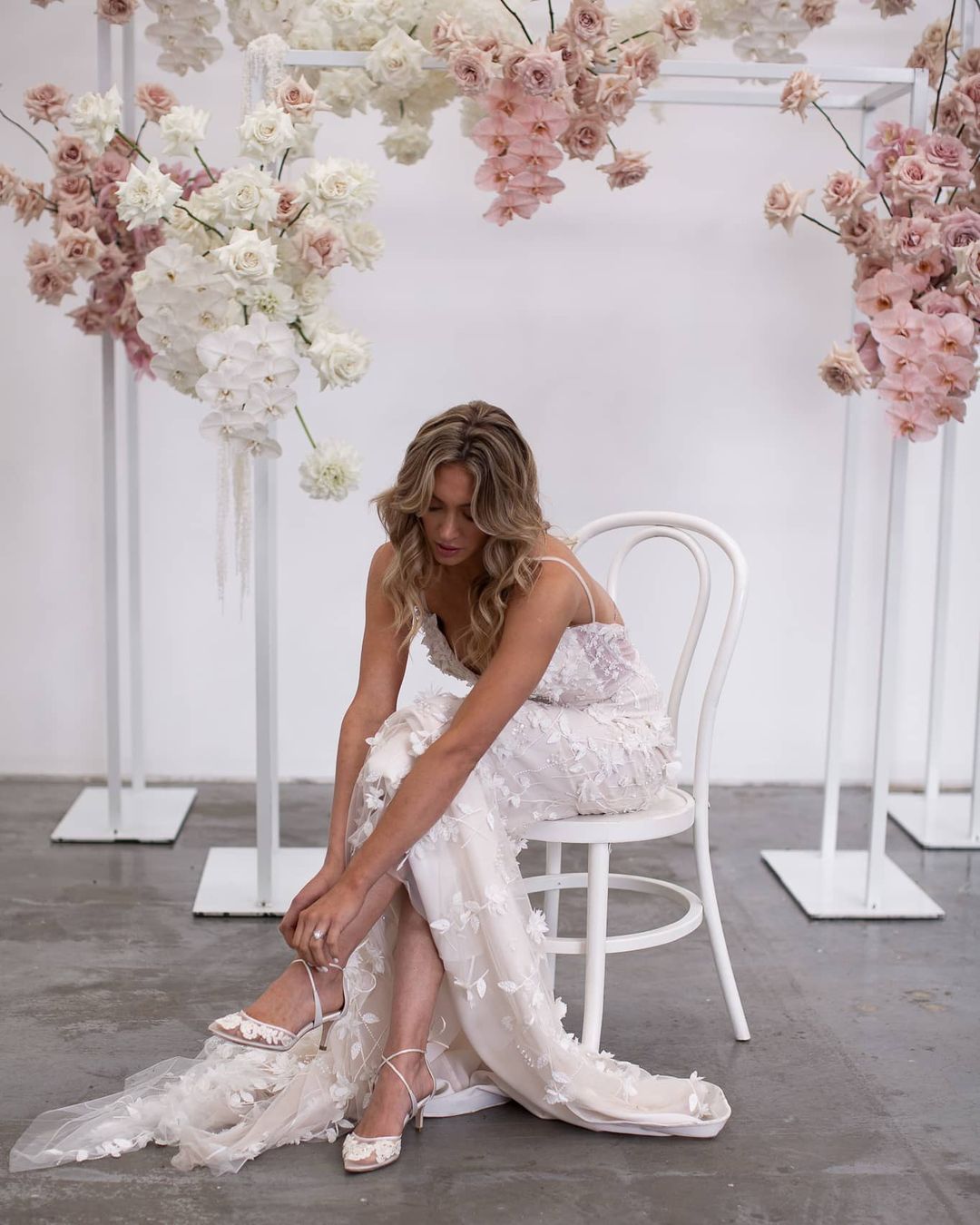 Highlight your Dress with the Right Jewellery
Always remember that there are certain rules in women's fashion, particularly if you are celebrating a grandiose occasion like a wedding. You do not want your guests to reminisce about your neckline pieces more than your dress, but you want to have a balance of both.
If you want to appear made up during your wedding day celebrations, the best thing to do is get the right look that complements your gown and its accessories. Choose your accessories in a way that highlights its make and quality.
You would also want to highlight them with the right hairdo and makeup. Sometimes opting for more than three accessories can make you unkempt.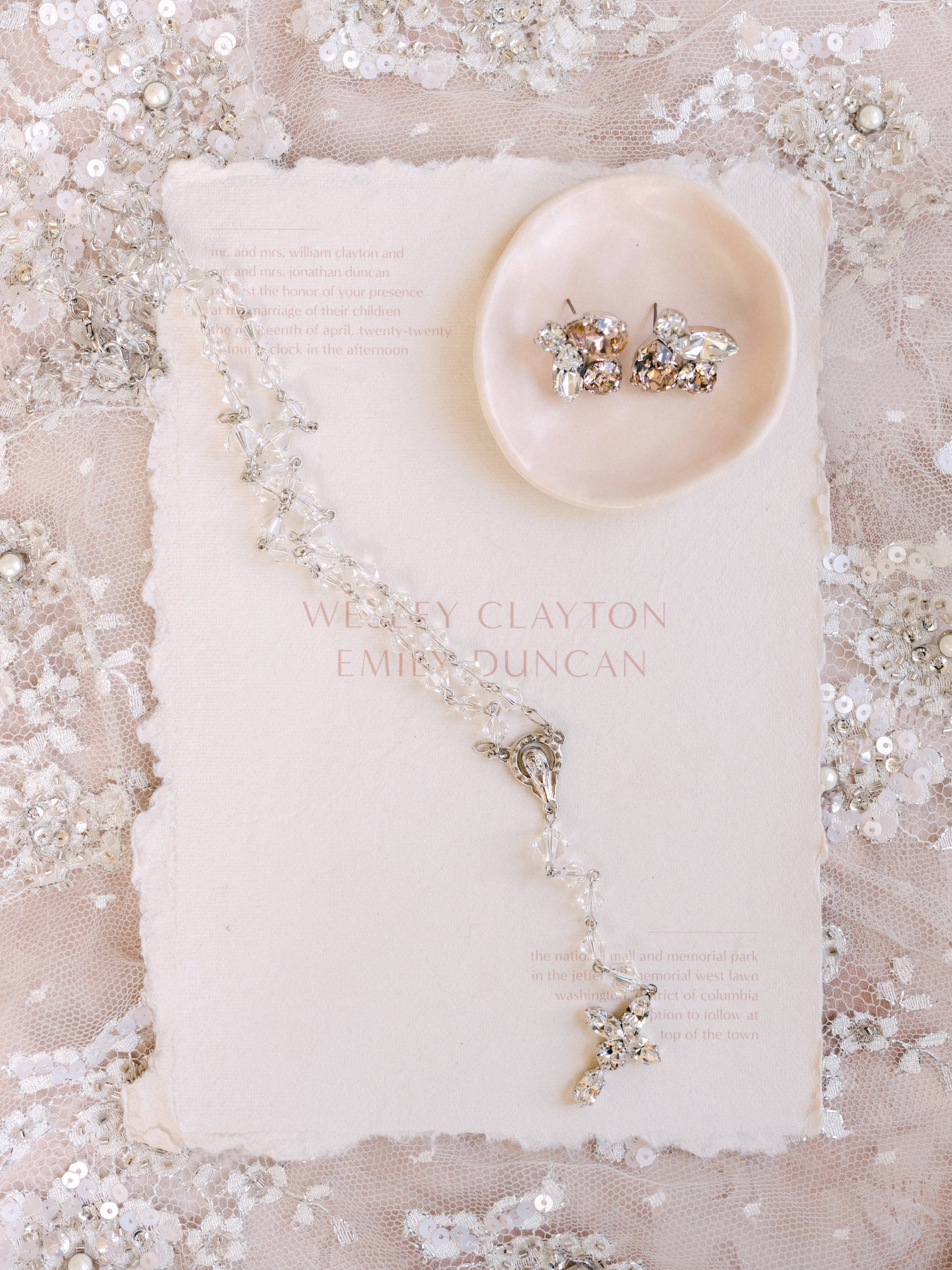 Conclusion
Try to go for a simple and elegant necklace, a pair of matching earrings, and a ring to complete your overall look. Also, keep them as plain and simple, not to overpower your wedding gown, but provide the right complement to your dress.