In recent years, consumers have become increasingly aware of how businesses and brands manage their ecological footprint. Buyers are growing in their commitment to environmental stewardship, and they wish to spend their hard-earned money with businesses doing likewise.
Clothing brands are by no means exempt from this trend, with more and more consumers showing an inclination toward sustainably-sourced and sustainably-produced apparel. Major brands like Chanel and Kering have led the charge toward a more eco-friendly business model, committing to switch to a 100-percent-renewable energy source by 2050. A number of other brands have followed suit, including Nike and Burberry. Such companies have determined that switching to solar panels can cost far less in the long run, while significantly curbing carbon footprints.
Consider just a few of the clothing brands that have expressed a similar commitment to renewable energy and environmentally-friendly methods.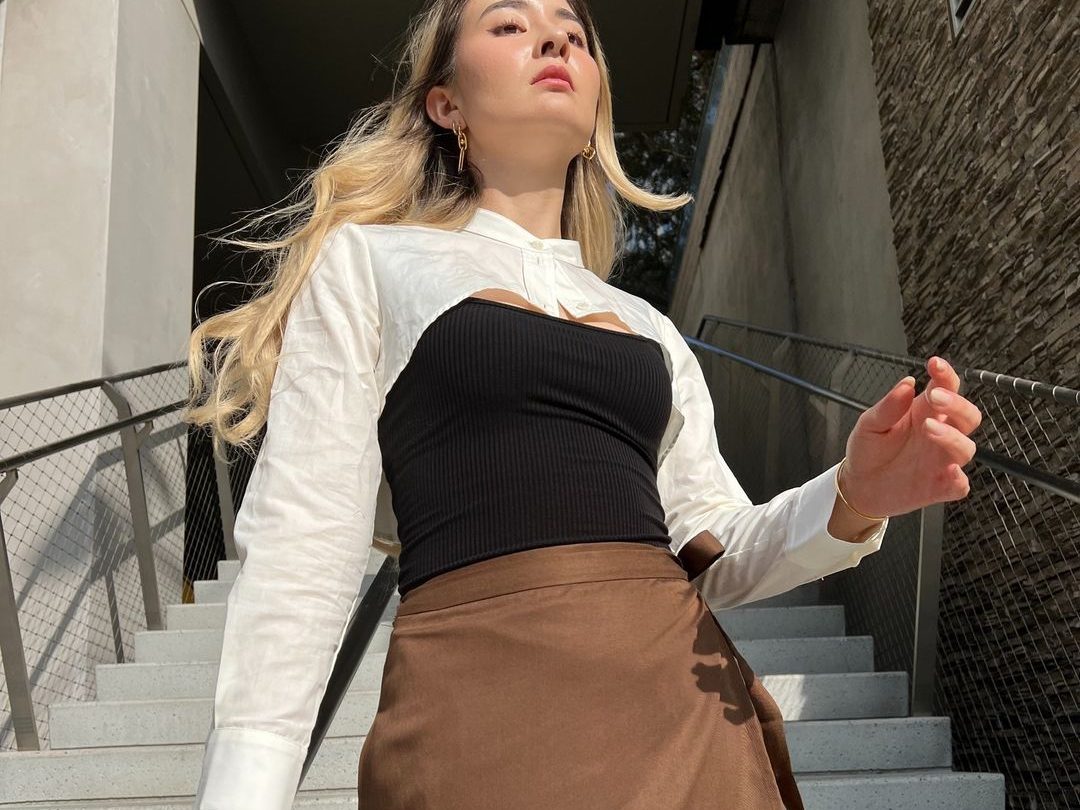 The NYC-based Vetta pledges to help its patrons "build a more thoughtful wardrobe." This extends not just to the smart fashion choices, but also to the company's robust environmental commitments. Consider:
Already, Vetta gets about 70 percent of their energy from solar power.
The company's production centers are audited on an annual basis, both for social and environmental compliance.
The brand also emphasizes organic cotton and other sustainably-sourced materials; again, material use is audited every year.
Even the brand's packaging reflects an ecological commitment, with all of their boxes, bags, packing slips, and labels being made from recycled materials.
Vetta is one company that's embodying what it means to balance aesthetic innovations with environmental awareness.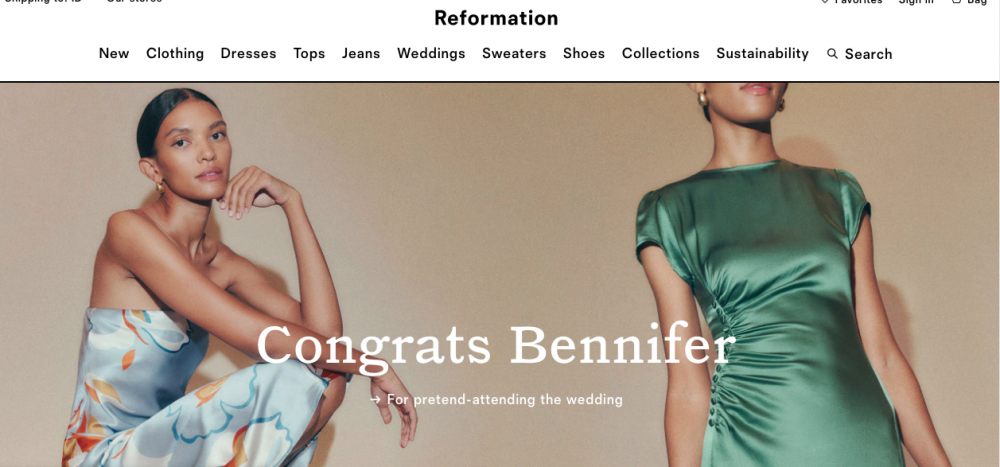 Reformation is at the cutting-edge of sustainability. The brand is already climate-neutral (they have been since 2015), and aims to be climate-positive by 2025. Consider a few additional ways in which Reformation is demonstrating true environmental bona fides:
In the interest of accountability and transparency, the company sends quarterly "sustainability reports" to its stakeholders, alerting them to their progress toward meeting key environmental goals.
The company has also developed a metric called "RefScale" to help them evaluate the environmental cost of producing goods. According to Reformation, "RefScale tracks our environmental footprint by adding up the pounds of carbon dioxide emitted and gallons of water we use, and pounds of waste we generate," then comparing that against other clothing brands.
Reformation has invested widely in carbon offsets across the world.
Reformation is emblematic of how fashion and sustainability can intersect in remarkable ways.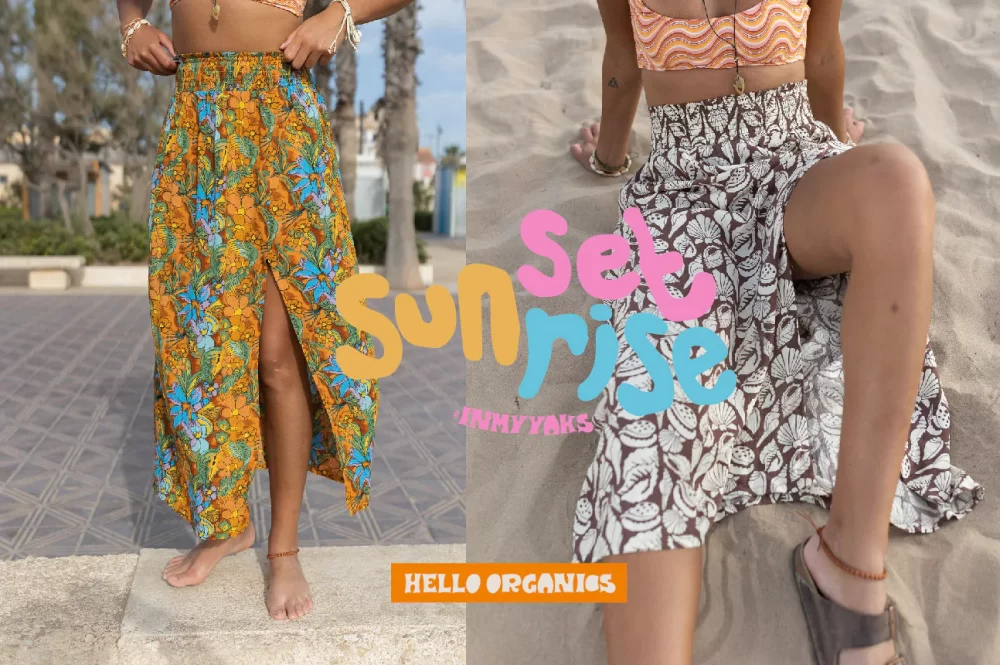 Lucy&Yak exhibits strong environmental credentials in a few different ways:
They have factories and production centers across the country, including in India and the Middle East, and they're all either entirely or mostly solar-powered. This is another brand that has truly harnessed the value of solar energy as a way to reduce costs and offset environmental impact.
Lucy&Yak also uses recycled materials for their packaging.
The company is very transparent about their employee salaries, noting that they pay a fair wage in every country where they have personnel. This commitment to valuing people goes hand-in-hand with their commitment to ecological stewardship.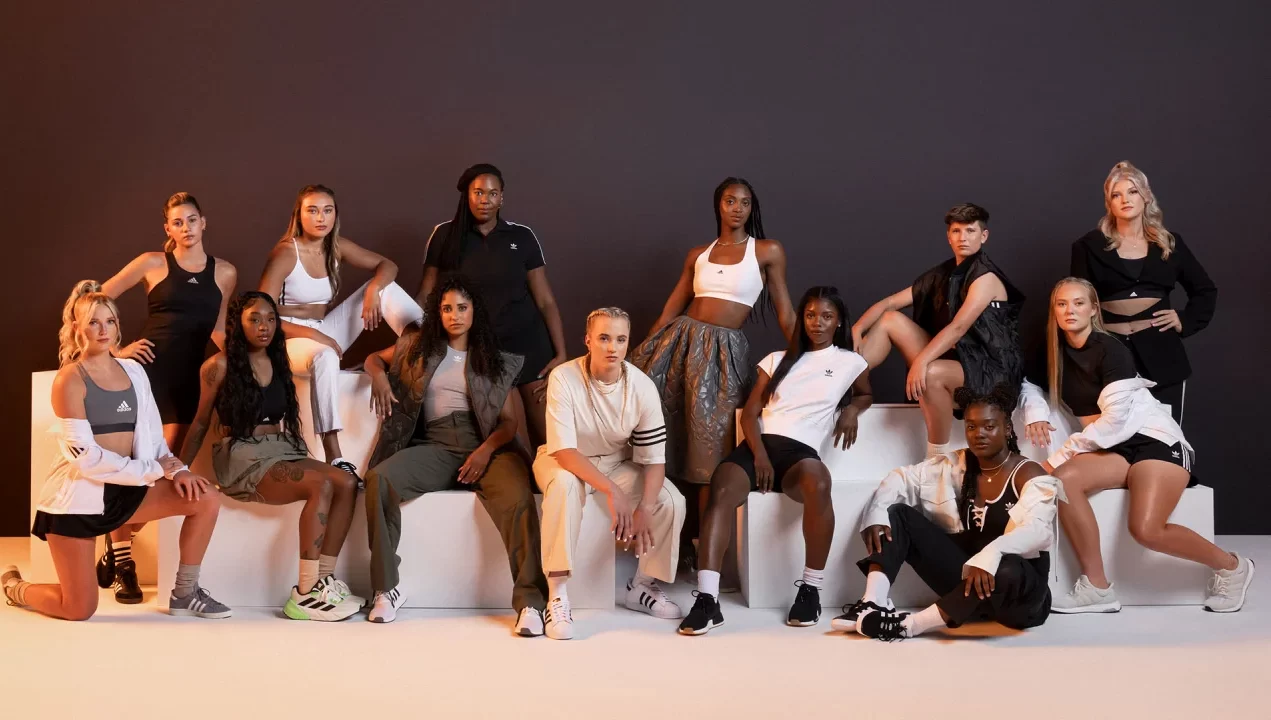 Even sneaker and athleticwear companies have proven themselves committed to environmental advocacy. Case in point: The iconic Adidas brand, which gets about 20 percent of its energy from renewable sources. Some additional notes:
Adidas is on a mission to eliminate plastic. By 2024, they are committed to replacing virgin polyester with recycled polyester. And by 2025, they hope that 90 percent of their products will include sustainable materials.
Adidas is also committed to reducing its carbon footprint. From their website: "Together with Allbirds, we created our first performance running shoe with less than 3KG C02 emissions per pair."
Adidas is one of several clothing companies that's innovating solutions to the climate crisis… and we are here for it.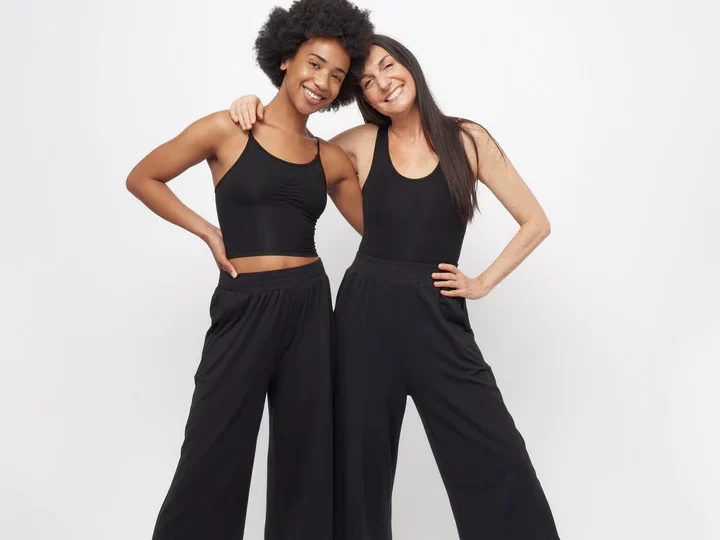 Finally, consider Miakoda, a clothing brand that's officially carbon-neutral. There are several ways in which this company has made strides toward greater environmental awareness:
They rely on sustainable plant fibers, including organic cotton, bamboo, and soy. Their organic fibers are ethically harvested, and some are OEKO-TEX STANDARD 100 certified.
Additionally, Miakoda uses dyes that are nontoxic, safe, and eco-friendly.
All of the company's fabrics are GOTS certified or Control Union certified.
The company's environmental commitments extend to their boxes and packaging, many of which are made with 100 percent recycled materials.
Clearly, the quest for environmentally-friendly clothing production has legs. And given the prominence of these companies, it seems evident that sustainability doesn't have to come at the expense of profitability. In fact, these brands all enjoy energy savings and an improved reputation among consumers, all thanks to their ecological commitments.
For consumers, it's usually pretty easy to do some online research in order to determine a company's sustainability cred. Doing so may be the first step toward shopping in a more ecologically conscious way.