Party dresses for women are worn for an evening event of any type. The main thing is to choose the right length and style. An evening dress can be worn:
for a wedding,
a gala reception,
a graduation ball,
business negotiations,
a theater,
a movie premiere,
a red carpet.
Let's see what styles of party gowns for women are the most popular.
Classic is something that never goes out of style. By buying a dress in a classic style, you will not lose. Evening party wear dress is suitable for any event. Classic dresses have a certain rigor that makes them even more elegant. Classic dresses at Milla online shop are available in different versions. You can choose between a short dress and a floor-length dress. The dress style is best chosen, taking into account the individual characteristics of your physique. For example, if you have perfect legs, then feel free to choose a short dress. Choose an elegant dress with strict lines for a formal dinner, preferably in a solid color.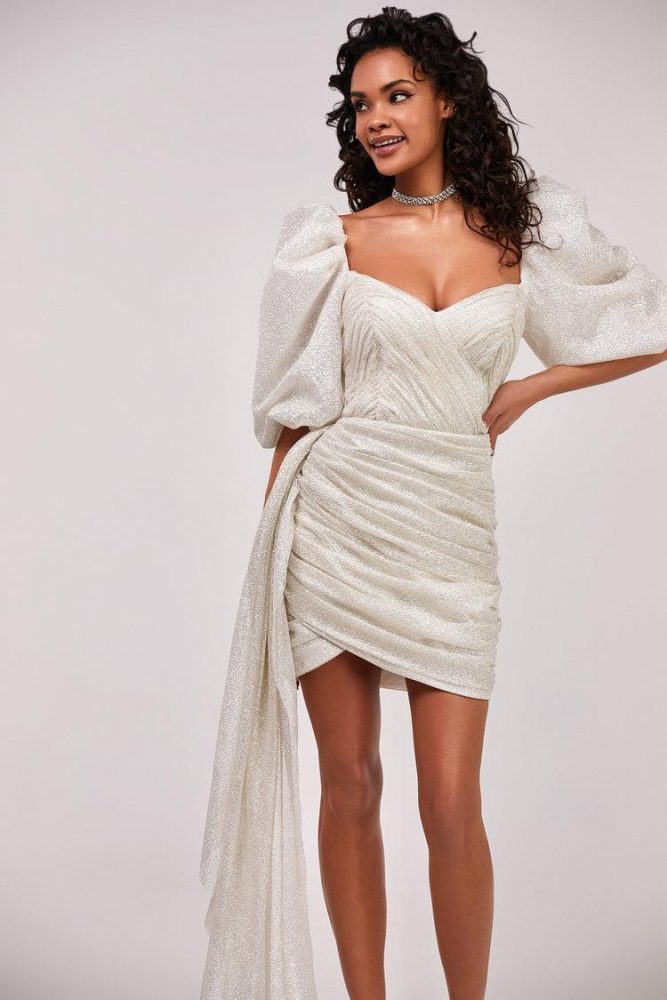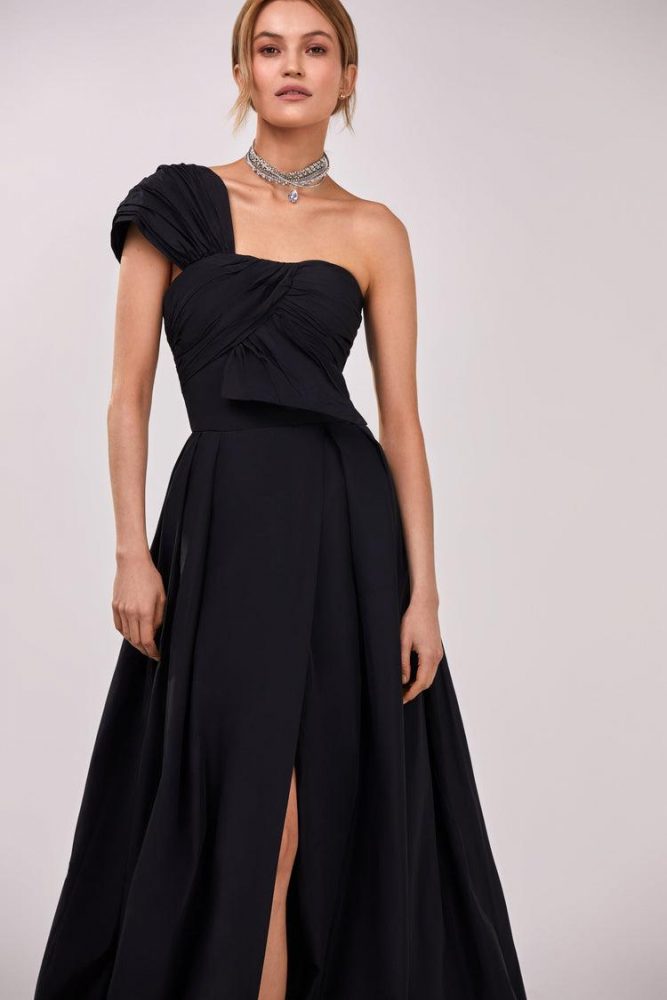 Black taffeta evening gown with a high slit and one-shoulder wrap top
Buy here  
Each girl in childhood dreamed of being like a mother. Today, the Family Look style is quite common. Many stars on foreign stages are increasingly appearing in the same outfits as their girls.
When choosing a dress in the Family Look style, follow some rules:
Convenience. The dress should be comfortable for both mother and daughter. Prefer dresses made from natural materials that will not hinder movement.
Avoid dark tones. Only bright and stylish images.
For party outfits, you can choose a simple elegant dress for the mother, and a "princess" dress for the daughter, which will harmonize with each other. Absolutely identical dresses, for example, from chiffon, are also suitable. Chiffon dresses will look good on both mother and daughter.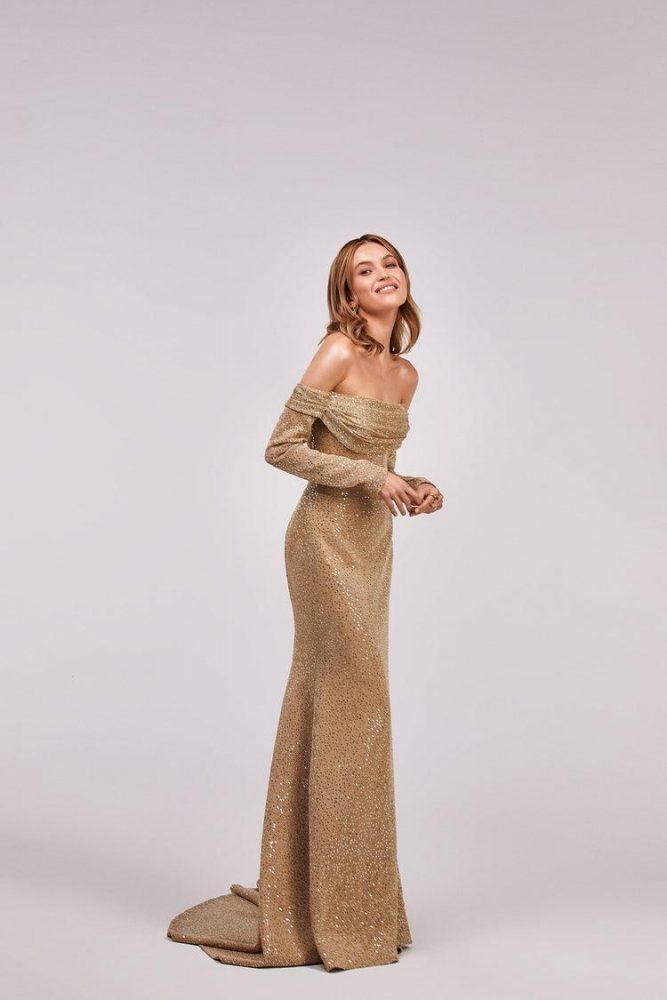 Golden Romantic off-the-shoulder sparkling long dress  
Buy here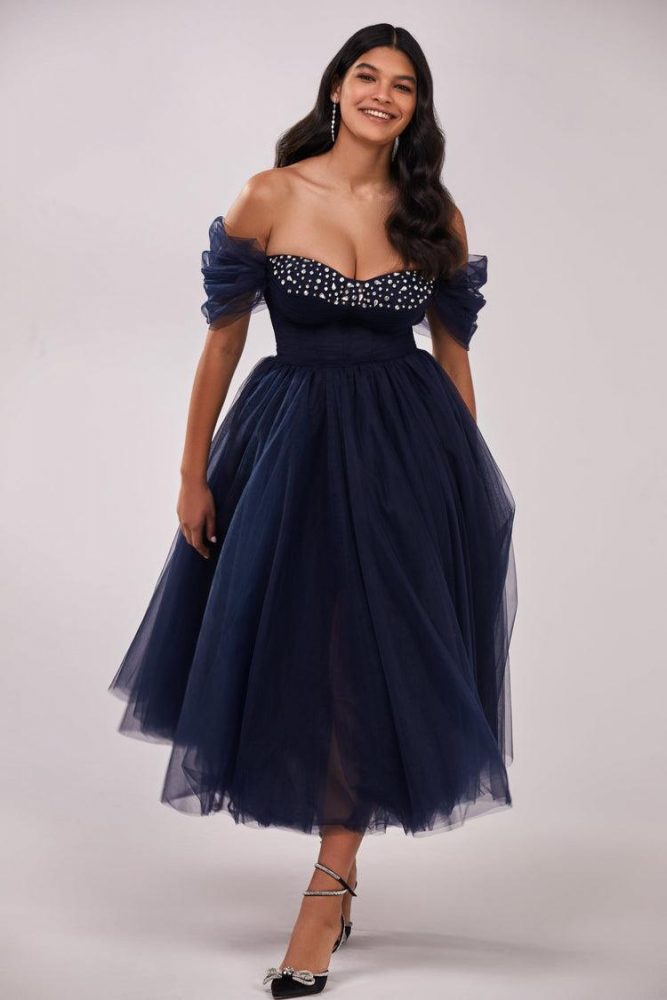 Navy Tender off-the-shoulder midi dress with shiny rhinestones  
Buy here
If your figure is a little different from the model figure, this does not mean that you need to fill your wardrobe with baggy dresses. The modern world market offers a large selection of dresses of various models and sizes. You can safely choose models with an open neckline, with a corset or ties, long or short (it is better to choose a length that will cover your knees). In short, don't be afraid to experiment. Choose dresses according to your individual characteristics.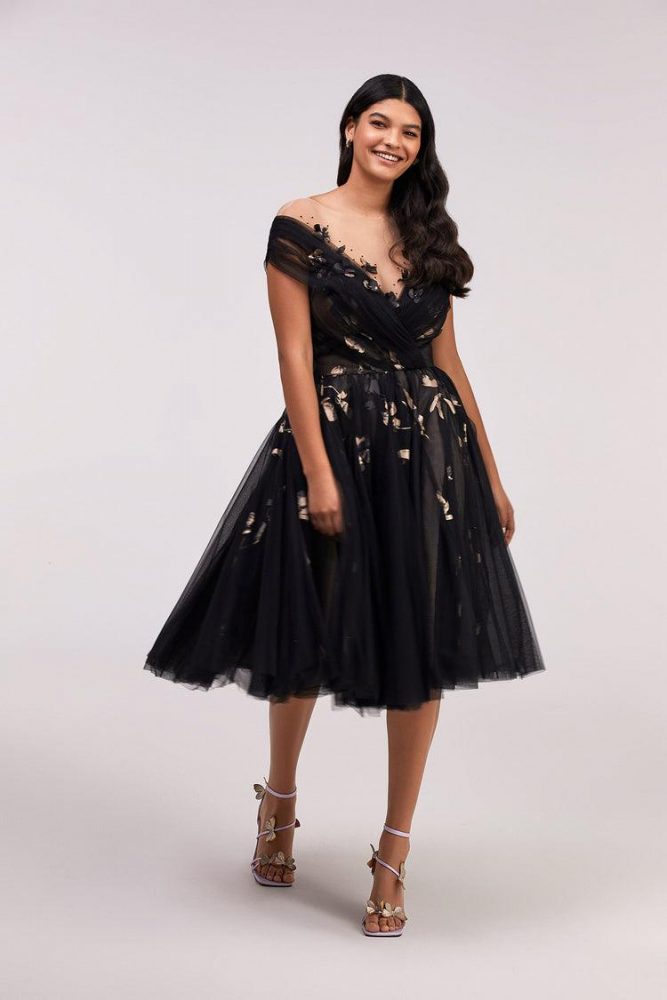 Gold Applique Tulle Midi Dress  
Buy here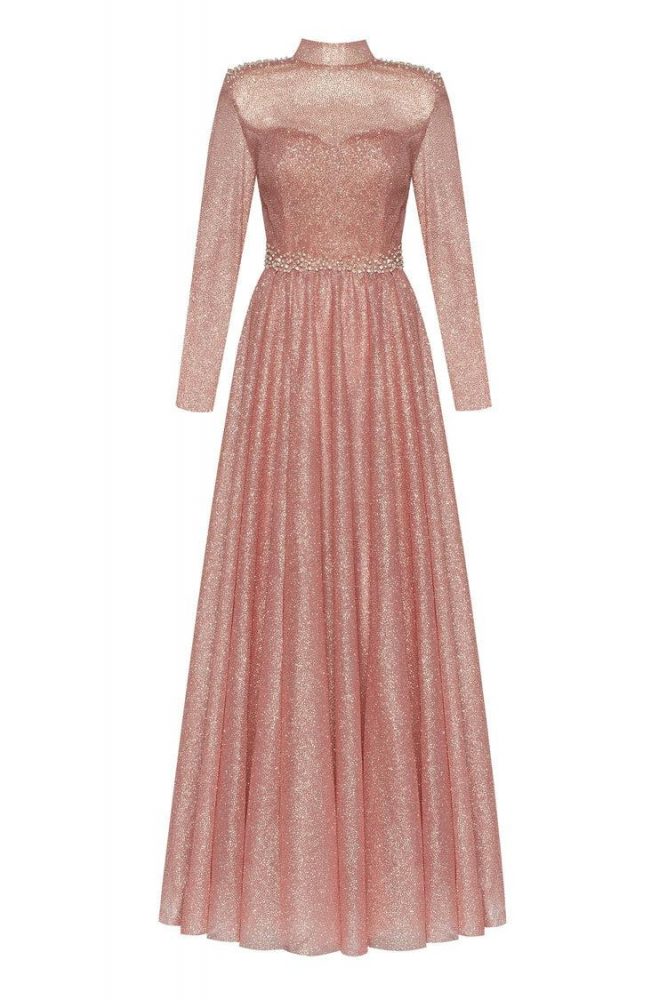 Misty Rose Long-sleeve maxi dress decorated with shiny rhinestones  
Buy here
Milla's online evening dress shop https://itsmilladress.com/collections/party-games is the perfect place to find the best dress for any occasion. Just make an order and have the perfect outfit for your party.