Nowadays, it's nearly impossible to leave behind your gadgets. After all, each day is another step for technology to gradually integrate itself into society, especially in most work environments. However, despite being advertised as convenient, you're probably wondering where you should keep all of your gadgets. 
With how valuable the information they contain, losing any of them would significantly strain your performance—and don't forget about the huge blow to your wallet. In this case, having a business bag, you can carry around might be the answer you're looking for. Because although it's not as roomy as a duffel, business bags are guaranteed to be big enough to fit everything you'll need. And that's what makes it a fantastic gift for your corporate friends.
However, despite the number of business bags up in the market, that doesn't mean you should buy the first one that catches your eyes. Think of this as another investment to make. So, much like with any other financial-related transactions, you need to be mindful of where you'll put your money into.
Among the different kinds of bags sold, business bags are only one of them. But little did you know, even this category of bags also has its own subcategories you need to identify. And some of these are:
Backpacks are very versatile. Backpacks have found their way into most checklists, whether it's for business, school, or traveling. After all, while many might find some of its designs stiff, people would prefer it more than other bags because of this feature, considering how stiffness meant your gadgets could be cushioned inside the bag safely. And since different kinds of people use it, no one will know that you're carrying expensive pieces of technology to and from your destination.
As the name suggests, laptop bags are used for carrying a laptop, its accessories, and other things. There are various designs and sizes to choose from that would suit your needs. Depending on the manufacturer, some designs incorporate a shoulder strap, so you don't have to carry it around with your hands. Moreover, a stylish laptop bag from Von Baer is usually spacious and functional with pockets for pens and notebooks.
Messenger bags are much more versatile than wearing a backpack over your shoulders. Because while it has a shoulder strap, some messenger bags have a handle if you want to carry it around by hand. It is shaped like a rectangle, and it's the perfect size for your valuables, such as your tablet, planners, and other documents that you might carry around.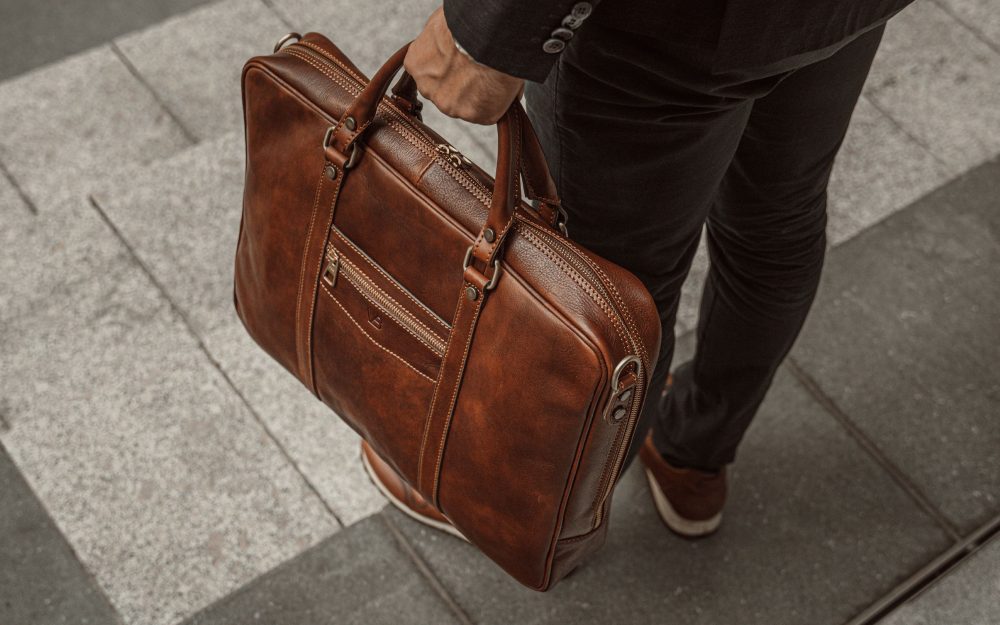 Although they resemble messenger bags the most, there's a key difference between a briefcase and messenger bags that you can pinpoint once you have them side by side. And that's how briefcase bags implement the corporate look more in all of their designs, while you can go with either stylish or corporate with messenger bags. So, if you're down for some serious business, you might be more inclined with briefcase bags. 
If you didn't know, you could sew your own tote bag using simple designs and your chosen material. But if you're not proficient with DIY, manufactured tote bags are all the rage in many stores. Given their simple designs, you could use this as a purse with its many pockets instead of fishing it out from your bag.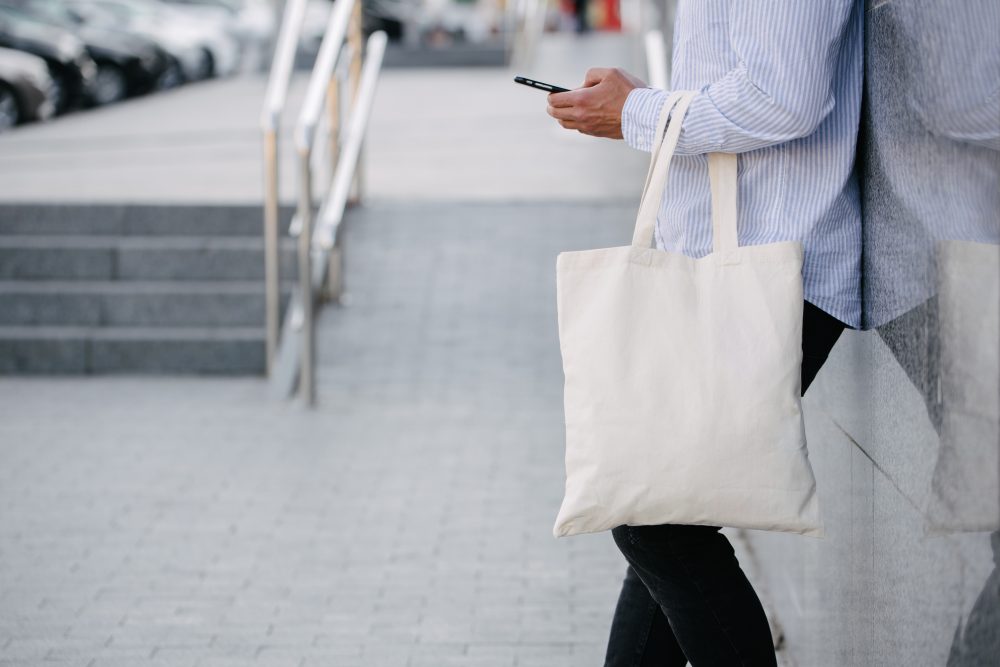 With your options all laid out in the open, you need to think about how you'll be using your business bag next. For example, if you commute to work, you'll want something mobile and secure to hide your things, which can be achieved by selecting a small bag with a zipper sealing it shut. In contrast, you might not need as much reassurance if you're driving to work. If anything, you're likely to splurge a little and pay more attention to style.
As you can see, being familiar with how your day to day occurs is a must when selecting a business bag. Since you'll be using it for most of the week, you need to plan ahead of time from what you'll encounter on your way to work to getting back home. You're confident your bag can handle whatever life throws its way.
Consider Its Storage Space
The entire reason you're looking for a bag in the first place is to find something that can hold your things together. While it's important to check on how many pockets the bag has, knowing the rough estimation of how big the objects you'll be putting in should be at the forefront of your mind.
After all, if you bought a bag a few sizes too small for your laptop, you can't use it for work. Even if you chose a large bag, having that much space could jostle your things too much inside, especially if you're not carrying too much. Therefore, it's safe to say that measuring your things would affect you down the road.
Many products are already created by automated machines in this day and age. Regardless, the techniques they utilize were designed after the experts' handiwork. With this logic, it only makes sense that these machines are still likely to produce errors the same way humans did.
One thing that can ruin a bag's quality is its stitching. If the stitching's too loose, the bag loses its integrity at the slightest pressure. So, there are no promises on how long it can survive. Furthermore, make sure its material is waterproof so your bag can handle any weather without risking its contents.
Since some of these designs have you wearing them, you'll need all the padding you can get, especially on the shoulder straps—and the backside for backpacks. This way, your skin won't be chafe, even after wearing it for long periods. But besides its outer layer, having padding inside the bag can keep your things in place regardless of how much you're moving. As a result, you're less likely to damage anything once you check on them.
Although you can guarantee your work equipment is safe and sound inside the bag you've purchased, you need to find out what's protecting your bag. Learning about your bag's warranty is a must to know what to do once it gets damaged. By having this reassurance, you'll know whether or not you're getting your money's worth.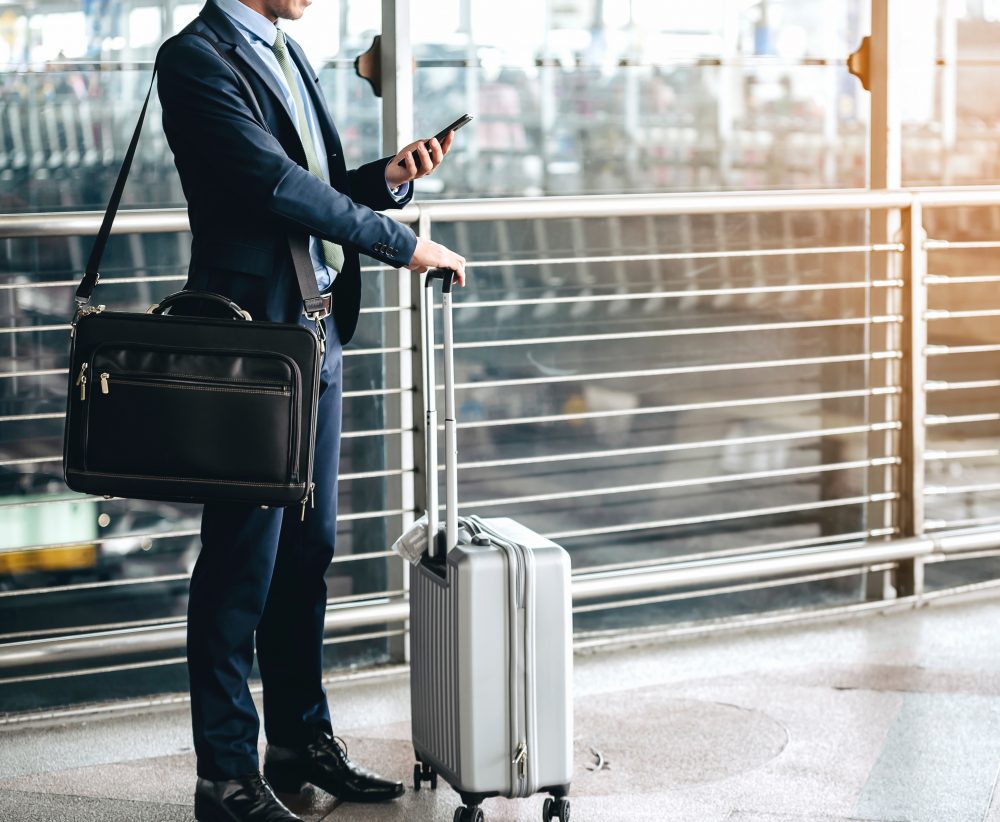 Takeaway
While numerous bags are sold in the market, choosing the perfect one for you is not an easy feat. After all, this is a long-term investment. As long as you're working, you'll need your bag to carry your things. Therefore, nitpicking the different factors contributing to the 'perfect bag' should help you find what you're looking for.