We've all been there, looking in the mirror, feeling like something's missing from our outfit. And perhaps, you have the jeans, a creative T-shirt, and stylish sneakers. But somehow, you feel you lack something that can give your look a boost. You need something extra to elevate your wardrobe from merely "streetwear" to "streetwear hero."
So, what magical items can turn an ordinary outfit into a must-have look? How can you bring glamor out of the ordinary streetwear you have? Here are must-have street wears that can help bring the superstar in you:
1. Caps
Today, caps can be considered an everyday functional accessory that can make you look stylish while also offering you shade when you're out on the day. And today's caps come in different designs and brands that have made them a must-have piece of your wardrobe. For example, everyone is after a cap from New Era because they are trendy, meaning you can't go wrong with it.
Caps make a good staple in your wardrobe, and they can look awesome when paired with any outfit. You can opt for cool hats with unique graphic designs or look for plain colored caps. If you're feeling bold and confident, you can also have your caps customized with any design or text you want, such as your name, your business, or the name of your favorite musical band.
2. Belt
A belt can be a great addition to your streetwear outfit. It can give a classic and stylish touch, add a pop of color to your outfit, break up a monochromatic look and accentuate your waistline.
The best part about belts is that there are many options to choose from. You can find them in all different sizes, shapes, and colors. Moreover, a belt can be an attachment point for other accessories, including chains and sunglasses. A belt can complement any streetwear you want to choose, from shorts, trousers, oversize t-shirts, and dresses.
3. Sunglasses
Another accessory that can help enhance your streetwear fashion is sunglasses. After all, nothing can ever go with a pair of sunglasses, whether you're rocking simple T-shirts, graphic tees, or hoodies.
There are different frames, styles, and colors that you can choose from depending on the shape of your face shape, preference, and the look you're going for. For example, if you want a summer look, you can consider a sunglass with a plastic frame or a thin metal frame with dark shades. You can also choose a sunglass with an aviator shape if you want a high-end look.
4. Scarves
Scarves are versatile accessories that you can use to cover your head or neck, shoulders, legs, waist, and arms for warmth and protection. But aside from their function, scarves can also be another great addition to your ensemble, amplifying your look. In fact, you can also wear them as a belt or tied around the waist to accentuate an outfit.
Scarves come in many different patterns and colors that can be blended to match any clothing, from sweaters to denim jackets. And depending on your style and personality, you can make your selection.
5. Chains
Chains are a great way to add some edge to your outfit. Chains can be stylish, whether you're looking for a more casual look or trying to dress up an outfit. They're also versatile enough to be worn with almost any style or accessory. If you have a day-to-night look, try pairing some jewelry with jeans and a t-shirt or even a sweatshirt.
If you're moving out for the evening and want something more formal, consider incorporating one of the other streetwear accessories into your outfit. Add a lovely gold chain necklace for some added pizzazz. Moreover, you can use silver chains as your bracelets and attach them to your belt or jackets, giving you pop-style streetwear.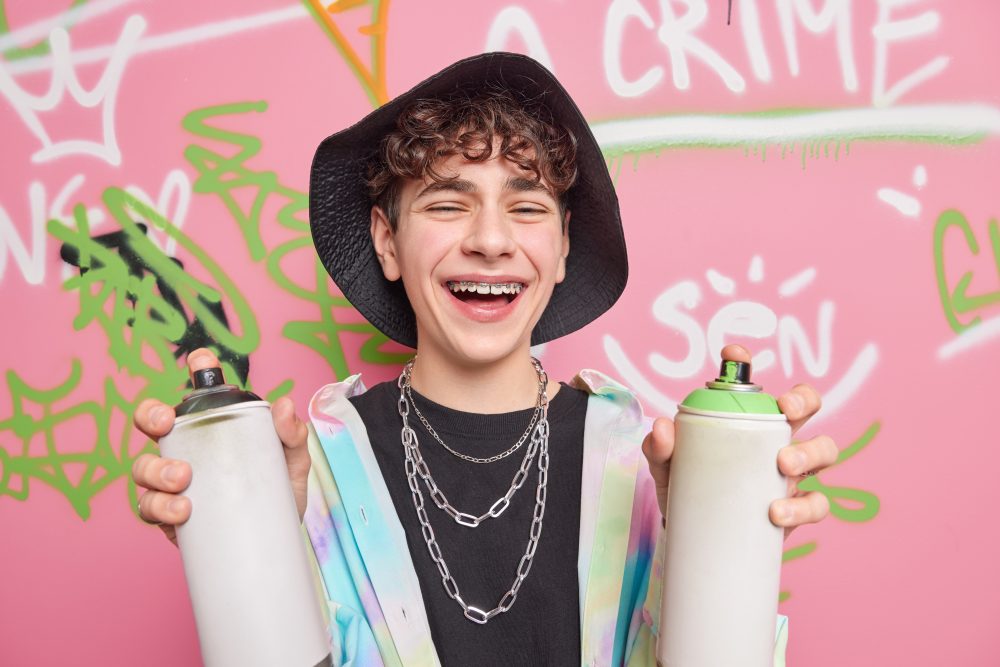 6. Ragged Jeans
Wearing rugged or ripped trousers can also add some character to your outfit. They give you the option of wearing something a little different from the norm, making them perfect for those who like to make their style unique and stand out from the crowd.
Rugged trousers are also a good choice if you love color and texture since these pieces often have both. You can find jeans in many different colors and patterns, so it provides endless possibilities for creativity when pairing them up with other items in your wardrobe. Also, if you love showing off your skin but wouldn't want something like a skirt, mini-dress, or a short, then ragged jeans are a perfect choice as they show just enough skin.
Conclusion
A lot of fashion is about dressing up and looking your best, but streetwear is all about being free in your skin. And the best thing you can do when fashion is concerned is to wear what feels comfortable and stylish for you. You don't have to feel anxious about trying out different looks or styles and accessories, as there's something that'll suit just about anyone.