3 Easy Ways No Heat Curly Hair –

So

the appearance

looks different

,

you

'll often

give

hair volume

effect

on the hair

by using

a curling iron

or

blow dryer

,

right?

But sometimes

,

too

often

using

hairtools

can

make

your hair

feel dry

. B

ut

you

do not

have to

worry

,

because

now

you

can

curl

hair

with no heat

!
Make it bun!
Make sure your hair half dry when it will try to force this one in order to maximize results. Scissors end socks, then roll to form like donut. Then, tie a high pony tail hair form, and enter the sock donut. Then, roll up to form a bun at the top of the head. Let stand for 30 minutes, then off the roll. Taa–daa, It's a great heat–free way to curl your hair!

Paper towel curls!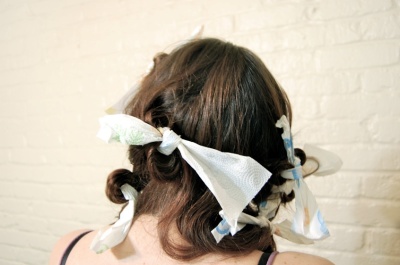 Spray hair with water to moisturize, then cut or fold the paper lengthwise. After that, the hair into small sections and roll hair around the paper like you use a curling hair. Tie and make sure the rolls do not loose hair. Do it to all parts of the hair and let sit about 30 minutes.
Pin curls.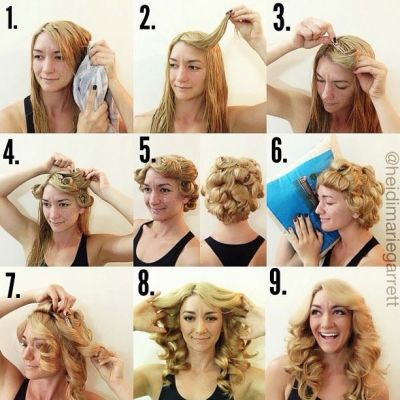 This method is so easy to emulate! To create a retro curls, you just need to set up some bobby pins. For the hair into sections. Take one section, twist and roll circular form small bun at the top of the head, then flip using 2 bobby pins. Now repeat this process with the rest of the hair on your head. Let stand for 30 minutes, then release. Now you get the look!
Besides safer for your hair, it also produces a wavy hair style not usual and looks more natural. Gorgeous! [img]